Offset First Press Operator
Apply
Job ID 26090
Date posted Sep. 12, 2023
Location Effingham, Illinois
As a global marketing experience company, Quad's goal is to help our clients win every day. We use our data-driven integrated marketing and manufacturing platform to streamline solutions for our clients, reduce friction and enhance their marketing spend effectiveness. We've built a rich legacy by believing in our people, allowing them to act like owners and to take charge of their own success. Whether an operator, sales rep, a graphic artist or a clinician, we're all driven to perform at our best— for ourselves and our clients. At our core, we're a company that believes we can always create a better way.
Quad is currently hiring Essential Workers who want to make a difference - Imagine more than you have today.  Your career starts here.  Be greater than you thought possible and reap the rewards of your success and growth. We are in the business of developing people.  Promotions are based on your performance – You are in charge of your career!
Our compressed work schedule is geared toward balancing work and family life.   You will work 3 to 4, 12-hour days a week with opportunities for overtime (OT paid after 40 hours per week).   These shifts rotate throughout the year (either 7 a.m. - 7 p.m. or 7 p.m. - 7 a.m.) including days, nights, weekends, and holidays.
At Quad, we value and reward manufacturing experience by providing a competitive wage.  Individuals with print experience can have a starting wage of $27 / hour depending on experience.  Up to $25,000 paid relocation packages are available to candidates with prior experience.    You have immediate opportunities to advance – driving you to be better than yesterday.    As your career progresses, there are multiple upward paths available, as we are continuously looking for our next group of leaders to excel within the organization.
Effingham is a one-stop, full-service specialty operation capable of printing commercial and direct mail products with full personalization capabilities and in-house mail services. In addition, Effingham has total scheduling flexibility due to its large capacity, and interchangeable presses.  Direct Marketing offers concept-through-delivery services, including just-in-time marketing strategies, creative development, and creative and workflow, solutions, as well as online communications deployment and comprehensive print production and distribution, all driven by data.  Our employees and their families have access to an onsite medical clinic.  We offer competitive pay, health, dental, pharmacy, life insurance, 401k, vacation, and other great benefits, including a compressed work schedule where you work half of the year!
Quad is a Wisconsin-based company, which is among the largest magazine and direct-mail printers in the U.S. Our company leverages its strong print foundation as part of a much larger, robust integrated marketing services platform that helps marketers and content creators improve the efficiency and effectiveness of their marketing spend across offline and online media channels.
Quad is closely following the 2019 Novel Coronavirus Disease (COVID-19) and implementing processes that promote the safety of our employees, candidates, customers, and communities.  We follow CDC and local health authorities, and federal and state governments along with best practices and recommendations from our healthcare subsidiary, QuadMed.
BE YOUR OWN SUCCESS STORY.  BE SOMETHING GREATER.  BE QUAD.
Position Overview:
Quad is seeking First Press Operators to work at our facility in Effingham, IL.  These positions are responsible for the setup and operation of Press equipment to customer-supplied specifications while maintaining production by planning and organizing jobs and continuously monitoring quality. Additionally, operators are responsible for the cleanliness and keeping the press maintained mechanically.   Some positions will have direct reports.
Responsibilities:
Planning and organizing jobs by reviewing schedules and job tickets, identifying priorities, assigning roles, and maintaining production records
Monitoring signature quality by setting and monitoring color, maintaining the register, fold, and compensation, and identifying and correcting problems.
Setting up/operating Printing Press equipment and Inline Finishing equipment.  Set up computers, units, folders, and auxiliary equipment and performing preventative maintenance.
Participating in training and teaching, assisting all positions, and working with customers and the business plan.
Color setting, performing make-readies, and working with auxiliary equipment for the Finishing line.
Qualifications
Successful candidates must meet the following requirements:
Experience with the following Press & In-Line Finishing equipment:   Heidelberg Harris M1000, M110 26 ½" Mini Web, and 2x4 8-unit Presses. Sheffler/WPM Rotary cutter and WPM Die Cutter, remoist, hot melt glue, and UV experience are also a plus!
2-3 years of previous Press Operator experience, including the ability to web up press, be able to match the product to the sample from the customer is required.
Strong mechanical aptitude is required.
Must have eye/hand coordination when inside the unit while making adjustments.
Must have the ability to utilize the computer to ensure the quality of the product.
Ability to lift 10-15 pounds continuously, ability to lift to 70 pounds occasionally, stand long hours (12-hour shift), use hands and wrists continuously in controlled movement, receive and follow instructions and use vision to identify defects.
12-hour rotating shifts (either 7 a.m. - 7 p.m. or 7 p.m. - 7 a.m.) including days, nights, weekends, and holidays. working 3 - 4 days a week.   
The requirements listed above are representative of the knowledge, skill, and/or ability required. Reasonable accommodations may be made to enable individuals with disabilities to perform essential functions.
We offer excellent benefits to eligible employees, including 401(k), holidays, vacations and more.
Quad is proud to be an equal opportunity employer and values diversity. We are committed to creating a place of belonging — a space where employees do not need to sacrifice who they are to exist and grow in our workplace. Quad does not discriminate on any unlawful basis including race, religion, color, national origin, disability, gender, gender identity, sexual orientation, age, marital status, veteran status, genetic information, or any other basis prohibited by applicable federal, state, or local laws. Quad also prohibits harassment of applicants and employees based on any of these protected categories.
Drug-Free Workplace
Apply
Our Benefits
The importance of caring for one another, runs deep. It is at the heart of our healthcare and wellness programs, our retirement plans, all of our benefits. It's how we build rich, balanced lives for ourselves and our families, at work and at home.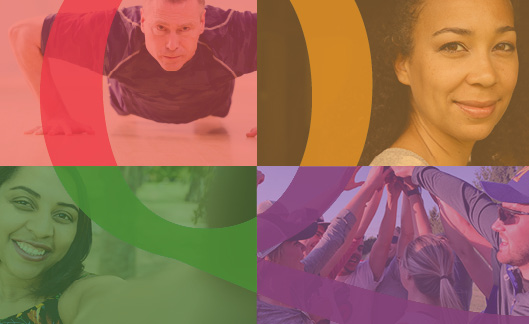 Our Culture
From the very beginning, Quad has been defined by the people who work here. Our values, our skills, our creativity – it has all grown from those very first days in business, passed from worker to worker, built on the relationships – the trust – between us. All the presses, computers and technology; all the buildings; all the resources; none of it matters without the people who make Quad work.