Sheeter Operator III (Rolltender) 2nd Shift
Apply
Job ID 26247
Date posted Nov. 08, 2023
Location Franklin, Wisconsin
As a global marketing experience company, Quad's goal is to help our clients win every day. We use our data-driven integrated marketing and manufacturing platform to streamline solutions for our clients, reduce friction and enhance their marketing spend effectiveness. We've built a rich legacy by believing in our people, allowing them to act like owners and to take charge of their own success. Whether an operator, sales rep, a graphic artist or a clinician, we're all driven to perform at our best— for ourselves and our clients. At our core, we're a company that believes we can always create a better way.
Descriptions & Qualifications – External
Position Overview:
The Second Shift Sheeter/Cutter Operator efficiently performs sets-up and operates a machine that cuts rolls up to 59" of paper stock into sheets of paper of a specific size and quantity. Duties are always performed while standing or walking next to the cutter on the floor or scaffold areas or in the cutter area or in the paper roll storage area. Walk on and work from scaffolds up to 7-8 ft. high around both sides and the output areas of the press. Frequently use roll pushers to move rolls of paper weighing approximately 1,400-5,600+ lbs.  Use of mechanical or electrical hand pallet jack:lift and move pallets/skids with 1,500 lbs. of product

Responsibilities include but are not limited to:
Order confirmation to ensure accuracy and completeness.
Set-up and effective operation of the precision cutter:
Follow the pre-production, make ready and production run tasks and instructions.
Cross train as assigned.

Examples of Powered Equipment used: Guillotine Cutter, hand tools from powered screw drivers, wrenches, hammers etc. compressed air hoses, powered and assisted lifting devices, clamp forklift, scissor/man lifts, hand jacks, elevator sorting/staging platform, scanning devices and bar-code readers, and keyboard and touch computers.
Required Qualifications:
Possess a High School Diploma or GED, or equivalent education and/or training.
Be able to perform work related functions requiring the ability to add, subtract, multiply and divide, and to read metric measurements.
Be able to read, speak and understand Basic English
Must be familiar with machines and tools, including their designs, uses, benefits, repair and maintenance. 
Computer proficient
Trouble shooting experience. 
Understanding of the USA dating system
Understand Lock Out/Tag Out
Be able to perform multiple tasks.
Must be able to quickly and accurately compare letters, numbers, objects, pictures and patterns.
Must be able to crawl under and into the cutter – small spaces-and reach into all areas to set up and monitor rollers to ensure a perfect production run. 
Preferred Qualifications:
 Machine repair and maintenance experience preferred.
 Raw material inventory management experience preferred
We offer excellent benefits to eligible employees, including 401(k), holidays, vacations and more.
Quad is proud to be an equal opportunity employer and values diversity. We are committed to creating a place of belonging — a space where employees do not need to sacrifice who they are to exist and grow in our workplace. Quad does not discriminate on any unlawful basis including race, religion, color, national origin, disability, gender, gender identity, sexual orientation, age, marital status, veteran status, genetic information, or any other basis prohibited by applicable federal, state, or local laws. Quad also prohibits harassment of applicants and employees based on any of these protected categories.
Drug-Free Workplace
Apply
Our Benefits
The importance of caring for one another, runs deep. It is at the heart of our healthcare and wellness programs, our retirement plans, all of our benefits. It's how we build rich, balanced lives for ourselves and our families, at work and at home.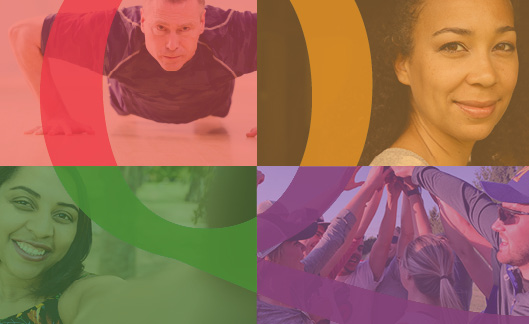 Our Culture
From the very beginning, Quad has been defined by the people who work here. Our values, our skills, our creativity – it has all grown from those very first days in business, passed from worker to worker, built on the relationships – the trust – between us. All the presses, computers and technology; all the buildings; all the resources; none of it matters without the people who make Quad work.