Packaging Structural Designer
Apply
Job ID 23140
Date posted Aug. 26, 2022
Location Greenville, South Carolina
Full Time / Part Time Full time (FT)
Quad/Graphics
Employees at Quad thrive at the intersection of thinking, making and marketing. As we continue to take the bold steps necessary to transform our offering, our goal is to provide our clients with the most powerful integrated marketing platform. We're all partners in our company, committed to do the right thing, trusting the process, innovating for the future, growing the business, believing in each other, and having a little fun along the way.
Under the supervision and following Standard Operating Procedures and Work Instructions, and mindful of the folder-gluer capabilities, the Structural Design staff input into CAD potential and/or customer supplied electronic file(s) or translate and input supplied feature specifications to create a prototype(s) and/or a "one-up" sample(s) for approval. Responsibilities include confirming accuracy and completeness of job order, set-up of the plotting table(s), and the maintenance of the production processes to ensure that the design will successfully and cost effectively meets the customer job order. The staff may also consult with sales team, etc., on current and potential carton products and recommend best-ways to meet the packaging need.  Protect client products and aid QuadPackaging in securing and maintaining key industry certifications through consistent adherence to quality, satisfaction and excellence standards represented by AIB International, cGMP, FSC Chain-of-Custody, ISO, and SFI Chain-of-Custody certifications. Follow all Company policies, procedures and guidelines as well as actions that support team work, safety, contamination control, efficiency and good housekeeping.
Responsibilities:
Know and abide by all Standard Operating Procedures.

Maintain the work area and surrounding vicinity to ensure a secure working condition.

Ensure area security; competitor information should not be visible.

Verify job priority.

Review Job Order for completeness and sign offs.

Follow Job Order and appropriate SOP for the project.

Review project parameters, for input of design, consider:

Size/dimensions of carton package requested

Paperboard type and thickness

Maximum glue length

Fit through production flows

When the product or carton content is new, identify and offer ideas to the sales representative that may better meet containment, presentation and cost needs.

Confirm number of samples needed.

Maximization of number of carton/pieces per page can be a consideration.

Access the CAD program and while viewing the display screen:

Use the keyboard and/or mouse and following the project provided parameters and enter proposed carton dimensions to create a preliminary one-dimensional master layout of the carton packaging design.

The design output must convey information such as materials, processes, dimensions and tolerances according to the specific application.

Die design output is flat, but design may be for flat one-dimensional as well as two or three-dimensional cartons with flat or curved sections.

Plot identification points per instructions.

Save/File electronically with identification information and number(s) with 'S' designation.

Use the keyboard/mouse to instruct CAD to send the file to the plotter to "plot the design", i.e, produce a graphic representation (hard copy) of the design for review and approval.

Examine sample against order parameters and verify accuracy; correct as needed.

Save/generate an electronic file of the design.

Send electronic files to customer service

Forward sample to appropriate person for customer verification and approval.

Modify and/or redesign as request and obtain verification on final approved design.

As needed, locate files related to a specified design projection in the data base library.

Re-number samples per SOP

Obtain approvals per SOP

Approved structure- Create EPS files for artwork

For graphics for artwork and/or bleed knockouts, etc.

Provide technical support as requested; collaborate with sales team/CSR, etc., to offer ideas that may result in a more consumer friendly and/or cost efficient and/or more production efficient carton product.

Management and prioritize multiple projects simultaneously.

Cross-train as assigned.

Protect yourself, co-workers and customer's packaging by consistently using the appropriate safety elements. Elements may include hair and beard nets, ear plugs, safety glasses, following specified driving/walking areas in the warehouse, any and all machine/equipment safety guards, etc.

Perform other responsibilities as assigned by lead or management.
Qualifications:
Possess a High School Diploma or GED, or equivalent education and/or training.

Three plus years of CAD and ancillary systems or design related experience preferred. Familiarity with Quark Xpress; Adobe Illustrator, Photo Shop and Design required.

Be able to perform work related functions requiring the ability to add, subtract, multiply and divide whole numbers, percent's and fraction's; and to read both English and metric measurements. A satisfactory score must be achieved on pre-employment/ pre-placement tests.

Read, speak and understand the English language sufficient to interpret instructions, job orders, production sheets, and work related documents. Able to verbally and electronically communicate instructions, directions, problems and malfunctions to co-workers, helpers and management. A satisfactory score must be achieve on pre-employment/ pre-placement tests.

Familiar with paperboard carton production and processing. Understand inputs, outputs, raw materials, waste, quality control, costs and techniques for maximizing the manufacture and distribution of goods. Familiar with raw paperboard characteristics. Able to analyze carton design needs and productions requirements.

Must be familiar with machines and tools, including their designs, uses, benefits.

Computer proficient in CAD; with demonstrated experience in packaging design and development.

Knowledge of design techniques, principles, tools and instruments involved in the production and use of precision technical plans, blueprints, drawings and models.

Knowledge of clerical procedures and systems such as work processing systems, filing and records management systems. Forms design principles, and other office procedures and terminology.

Able to visualize or imagine how something will look after its sections are moved or rearranged.

Able to recognize when something is wrong or is likely to go wrong.

Troubleshooting experience and skill sufficient to analyze the process, determine what is causing an operating error and/or identify what must be changed, and generate a number of solutions and/or use logic and analysis to decide what to do about it.

Must have some knowledge of instructional methods and training techniques.

Understand and be proficient using the USA dating system

Must be able to ensure, and/or perform and coordinate the multiple simultaneous tasks such as prototype creation and plotter table processing and monitoring, while finalizing another design.

Must be able to set-up and maintain the plotter table.

Must be able to quickly and accurately compare letters, numbers, objects, pictures or patterns, including comparing a standard with production image.

Documented adaptability, versatility, and capability preferred.
Additional Company Information:
We offer excellent benefits to eligible employees, including 401(k), holidays, vacations and more.
Quad is proud to be an equal opportunity employer and values diversity. We are committed to creating a place of belonging — a space where employees do not need to sacrifice who they are to exist and grow in our workplace. Quad does not discriminate on any unlawful basis including race, religion, color, national origin, disability, gender, gender identity, sexual orientation, age, marital status, veteran status, genetic information, or any other basis prohibited by applicable federal, state, or local laws.  Quad also prohibits harassment of applicants and employees based on any of these protected categories.
Drug Free Workplace
#LI-AM1
Apply
Our Benefits
The importance of caring for one another, runs deep. It is at the heart of our healthcare and wellness programs, our retirement plans, all of our benefits. It's how we build rich, balanced lives for ourselves and our families, at work and at home.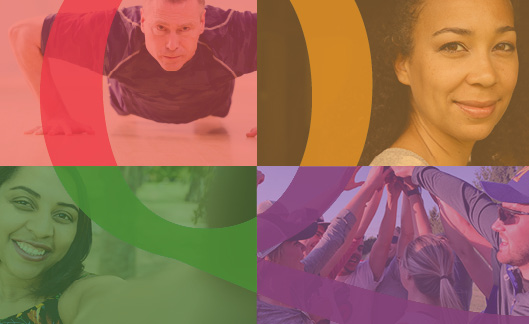 Our Culture
From the very beginning, Quad has been defined by the people who work here. Our values, our skills, our creativity – it has all grown from those very first days in business, passed from worker to worker, built on the relationships – the trust – between us. All the presses, computers and technology; all the buildings; all the resources; none of it matters without the people who make Quad work.