Behavioral Health Therapist
Apply
Job ID 20106
Date posted Jul.. 08, 2021
Location Milwaukee, Wisconsin
Full Time / Part Time Part time (PT)
Quad/Graphics
Nearly thirty years ago, QuadMed was born out of the idea that health care should be simple. By providing employers and their employees with quality onsite and near-site primary care, with a focus on wellness and prevention, we make a culture of health and well-being possible. Our caregivers working as a team, and with ample appointment times, have the opportunity to build meaningful patient relationships that produce measurable health improvement results. We're proud to be a nationally recognized leader committed to transforming health care for the better. At QuadMed you can showcase your skills and your passion for patient care.
QuadMed is seeking a part-time Behavioral Health Therapist to support our patient population in Milwaukee, WI. As the Substance Abuse and Mental Health Counselor, this individual will be responsible for providing services to our clients individually as well as in group settings. Evaluates and performs appropriate treatment for clients within the scope of practice with emphasis on quality care and effective delivery of care This position will be responsible for promotion and development of an Behavioral Health/EAP/AODA client caseload in our health and wellness centers and Plant locations Regular travel between locations is required. 
This position is part-time, 20 hours a week.
Key Responsibilities
Counsels clients or patients, individually or in group sessions, to assist in overcoming dependencies, adjusting to life, or making changes
Completes and maintains accurate records or reports regarding the patients' histories and progress, services provided, or other required information
Develops client treatment plans based on research, clinical experience, and client histories
Conducts/facilitates chemical dependency program group sessions
Participates in case conferences or staff meetings
Coordinates counseling efforts with mental health professionals or other health professionals, such as doctors, nurses, or social workers
Reviews and evaluates clients' progress in relation to measurable goals described in treatment and care plans
Interviews clients, review records, and confers with other professionals to evaluate individuals' mental and physical condition and to determine their suitability for participation in a specific program
Plans or implements follow-up or aftercare programs for clients to be discharged from treatment programs
Assesses individuals' degree of drug dependency by collecting and analyzing urine samples
Assesses the level of the mental health issue and assess potential need for medication
Intervenes as an advocate for clients or patients to resolve emergency problems in crisis situations
Modifies treatment plans to comply with changes in client status
Provides clients or family members with information about addiction issues and about available services or programs, making appropriate referrals when necessary
Coordinates activities with courts, probation officers, community services, or other post-treatment agencies
Counsels family members to assist them in understanding, dealing with, and supporting clients or patients
Supervises or directs other workers providing services to clients or patients. Train or supervise student interns or new staff members
Acts as liaisons between clients and medical staff
Follows progress of discharged patients to determine effectiveness of treatments
Maintains strict confidentiality of PHI and adheres to HIPAA regulations
Be available for Crisis Intervention/Management for individuals, departments, managers and plants
Works as a consultant for Managers that are calling about difficult employee situations
Presents relevant educational material for QG employees to assist with their professional/personal growth
Qualifications
Education: 
High school diploma or equivalent required
Graduate from an accredited university or college with a master's degree in Counseling, Psychology or Clinical Social Work
Experience: 
Minimum of two (2) years' experience providing short-term counseling to individuals and their families in both Mental Health and AODA 
EMR experience preferred
Certificates, Licenses, Registrations:  
Licensed for AODA practice through the Department of Regulation and Licensing within state of practice or have an AODA specialization within their master's degree strongly preferred
Knowledge, Skills & Abilities:  
Strong ability to listen actively, communicate both written and verbally, be socially perceptive, think critically is a requirement for this role
Intermediate computer skills utilizing MS Office is required
Proven ability to work successfully with diverse populations and demonstrated commitment to promote and enhance diversity and inclusion
Additional Company Information
We offer excellent benefits to eligible employees, including 401(k), holidays, vacations and more. 
QuadMed and Quad is proud to be an equal opportunity employer and values diversity. We are committed to creating a place of belonging — a space where employees do not need to sacrifice who they are to exist and grow in our workplace. QuadMed and Quad does not discriminate on any unlawful basis including race, religion, color, national origin, disability, gender, gender identity, sexual orientation, age, marital status, veteran status, genetic information, or any other basis prohibited by applicable federal, state, or local laws. QuadMed and Quad also prohibits harassment of applicants and employees based on any of these protected categories.
Drug Free Workplace
Apply
Our Benefits
The importance of caring for one another, runs deep. It is at the heart of our healthcare and wellness programs, our retirement plans, all of our benefits. It's how we build rich, balanced lives for ourselves and our families, at work and at home.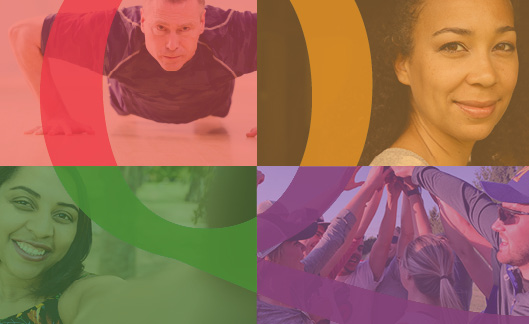 Our Culture
From the very beginning, Quad has been defined by the people who work here. Our values, our skills, our creativity – it has all grown from those very first days in business, passed from worker to worker, built on the relationships – the trust – between us. All the presses, computers and technology; all the buildings; all the resources; none of it matters without the people who make Quad work.