Project Impact Trainee- Sussex Part Time Manufacturing
Apply
Job ID 25422
Date posted Mar. 14, 2023
Location Milwaukee, Wisconsin
Quad is currently recruiting entry-level General Laborers within the city of Milwaukee to fill part-time, two days per week in Sussex.  Quad is committed to hiring hard working individuals  looking for a career in manufacturing and providing support to remove barriers to employment.  Partnership with Milwaukee community agency provides monthly career readiness workshops along with employment support to ensure the success of our employees prior to starting at Quad.  Paid training is $17.50 / hour during conditional career readiness workshop held in the city of Milwaukee with the focus on barriers, work readiness and workplace essentials. Next new hire workshop starts January 2024.
Upon successful completion of the career readiness workshop, Quad's New Hire Orientation will take place, participating in our 0-60 training program.   Successful completion of both training programs, Quad employees will be scheduled to work as needed with Quad.  Free transportation is provided to and from Quad and up to a year of employment.  Women are highly encouraged to apply.
Your career starts here.   Be greater that you thought possible and reap the rewards of your success and growth.  We are in the business of developing people.  Promotions are based on your performance –You are in charge of your career!
At Quad, the Project Impact Employee entry-level wage for part-time is $17.50 / hour. You have immediate opportunities to advance – driving you to be better than yesterday.  Through our Accelerated Training program, we will teach you a skilled trade and give you the opportunity to earn up to $23.00 in your first 2 years.  In addition, we value and reward manufacturing experience by providing a competitive wage.   As your career progresses, there are multiple upward paths available, as we are continuously looking for our next group of leaders to excel within the organization.
BE YOUR OWN SUCCESS STORY. BE SOMETHING GREATER. BE QUAD.
Essential Duties & Responsibilities:
Remove product from the end of the printing press or finishing machine.
Work with loose and/or completed product by stacking onto pallets, transferring to tables & placing into a collator hopper or into mail bags.
Move product/skids with a hand jack, motorized Raymond (Big Joe) lift or Forklift (training provided).
Comply with all quality, safety and work rules and regulations.
Effectively communicate with team members.
Assist other crew members with various duties including webbing up of the press and/or special handwork in order to meet customer requests.
Follow all clean-up and housekeeping procedures
Qualifications:
To perform this job successfully, an individual must be able to perform each essential duty satisfactorily. The requirements listed below are representative of the knowledge, skill, and/or ability required. Reasonable accommodations may be made to enable individuals with disabilities to perform the essential functions.
Must be at least 18-years of age or older
Printing, factory, or other mechanical work experience a plus
Strong mechanical aptitude.
Ability to write and read measurements.
Ability to read, understand and follow both written and verbal instructions.
The ability to use a computer/manipulate touch screens
The ability to use repetitive hand/wrist movement
Ability to lift stacks of end boards or banding strap rolls (30 -60lbs) as needed
The ability to take stacks of loose signatures or bundles ranging (5-30 lbs.) off a pallet or conveyor up to 48" in height and transfer to table top work surface 42", and then place into a collator hopper or mail bags that potentially weigh from 5-75 lbs.
Ability to multi-task and prioritize job need.
Ability to be a team player in a fast paced, detail orientated production environment.
Ability to follow instructions and work independently
10 hour shifts (8am-6pm.) including holidays, working 2 days a week ( either Tuesday/Wednesday or Thursday/Friday)
Apply
Our Benefits
The importance of caring for one another, runs deep. It is at the heart of our healthcare and wellness programs, our retirement plans, all of our benefits. It's how we build rich, balanced lives for ourselves and our families, at work and at home.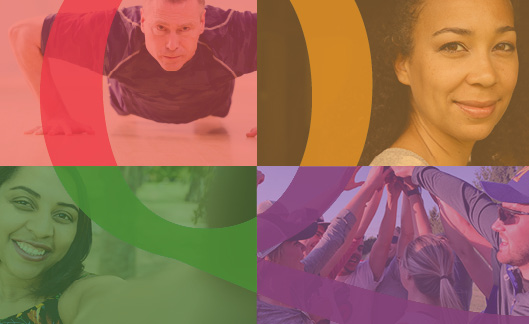 Our Culture
From the very beginning, Quad has been defined by the people who work here. Our values, our skills, our creativity – it has all grown from those very first days in business, passed from worker to worker, built on the relationships – the trust – between us. All the presses, computers and technology; all the buildings; all the resources; none of it matters without the people who make Quad work.