Client Service Manager
Apply
Job ID 26191
Date posted Oct. 20, 2023
Location Modesto, California
As a global marketing experience company, Quad's goal is to help our clients win every day. We use our data-driven integrated marketing and manufacturing platform to streamline solutions for our clients, reduce friction and enhance their marketing spend effectiveness. We've built a rich legacy by believing in our people, allowing them to act like owners and to take charge of their own success. Whether an operator, sales rep, a graphic artist or a clinician, we're all driven to perform at our best— for ourselves and our clients. At our core, we're a company that believes we can always create a better way.
The Manager Client Services is a perpetually Client-facing role while also managing and leading Project Managers and teams in day to day service of the Client. The Manager Client Services is seasoned in maintaining positive client relations and has accountability for ensuring work performed is accurate and timely. This role is based at a Client Onsite in Modesto and requires being onsite daily. The salary range for this role is $80-$90K per year. 
KEY RESPONSIBILITIES
Primary day-to-day contact with clients.
Build and maintain client relationships with low-level, mid-level and even senior-level management. 
Develop long-term client partnerships that results in a mutually beneficial, growth-oriented business and working relationship.
Manage multiple channel projects from beginning to end
Manage the production process of weekly circular, signage, ROP and other advertising materials
Be responsible for ensuring that adequate levels of production are maintained, and such production is of a high standard of quality
Ensure the accuracy and completion of all project details 
Conduct project start meetings as necessary
Track all events ensuring schedules are met, including timely notification and status updates to all marketing/production associates as necessary
Enter jobs into production schedule in a clear, concise manner, utilizing existing tools and systems while following documented procedures
Write project and creative briefs and effectively communicate to teams
Evaluate and monitor the quality and performance of all services provided to the Client(s) by Quad.
Suggest opportunities to Director Client Services to educate the client on Quad's services - directly or through the Client Services team. 
Assist in developing presentations for prospective clients, including QBRs, RFPs and proposals.
Ensure client is satisfied with performance of our Client Services Team and level of service. 
Act proactively to manage the business effectively.
Manage account staffing, time reports, and other operational procedures. Additionally, ensure all account records and activity are completed within guidelines, policy and procedures.
Keep management informed regularly of events/issues that could impact client relationship.
Management responsibilities include: interviewing, hiring and training employees; planning, assigning and directing work; evaluating work quality, appraising performance; rewarding and disciplining employees; addressing complaints and resolving problems.
Work with the Director Client Services to think strategically and tactically to meet client needs, to improve current services or to deliver new services.
Ensure Client Services teams provide thorough client input to the respective internal teams.
Ensure staff adheres to established processes and procedures to insure timely and accurate delivery of Client's services.
Assist with the development of estimates for new projects within establishing pricing guidelines.
Take a proactive role to improve workflow process and job profitability.
Work with the Director Client Services to recommend training, education and professional growth for Client team members.
Assist the Director Client Services with strategic account planning 
Assist with developing marketing objectives, strategies and execution for current services, or prospective services that may be offered to the Client in the future, consistent with Quad's approved processes.
JOB REQUIREMENTS
Appropriate education and/or experience may be substituted on an equivalent basis
Education: Bachelor's degree in advertising, communication, marketing or related field required. 
Experience: Minimum 6 years of experience including: retail marketing, corporate marketing department and advertising agency.  At least 2 years of management experience required. 
Knowledge, Skills & Abilities:
Ability to inform, educate and influence staff to support goals and objectives.
Ability to work with a team to think strategically and act tactically in order to align Quad's services with customer needs.
Ability to manage and develop staff in a highly interactive team environment.
Ability to respond quickly and effectively to clients' needs and issues.
Ability to understand and communicate complex concepts/business issues 
Understanding of marketing strategy, creative, photography/videography, print production, media and digital. 
Knowledge of customer services, sales, retail structure, operations, account service/sales management, best practices and proven ability to communicate and implement.
Strong written and verbal communication and interpersonal skills.verbally and in writing to clients, associates and management. 
Ability to relate to and develop relationships with Client's management.
Ability to understand and manage the execution of tasks to achieve Client's marketing goals.
Ability to achieve a spirit of teamwork and cooperation within the Client Service team.
Ability to handle many issues, items and functions at one time and deal rapidly with multiple items in prioritized sequence.
Ability to set and prioritize goals and achieve them as scheduled.
Demonstrate flexibility to adjust to rapidly changing requirements and schedules.
Demonstrate an analytical approach to problem solving.
Demonstrate the ability to act on own initiative.
Demonstrate the ability and willingness to discipline reporting employees when appropriate.
Ability and willingness to take direction from superiors.
Ability and willingness to seek suggestions from peers and employees.
Ability and willingness to show leadership by consistent example.
Ability and willingness to build and maintain positive relationships quickly.
Demonstrate willingness to work together with peers and other Quad departments to improve quality and performance.
Experience with MS Word, MS Excel, MS PowerPoint and Outlook.
Travel as required, temporary assignments (out-of-town).
Basic understanding of remote conductivity to communicate with Quad headquarters. 
We offer excellent benefits to eligible employees, including 401(k), holidays, vacations and more.
Quad is proud to be an equal opportunity employer and values diversity. We are committed to creating a place of belonging — a space where employees do not need to sacrifice who they are to exist and grow in our workplace. Quad does not discriminate on any unlawful basis including race, religion, color, national origin, disability, gender, gender identity, sexual orientation, age, marital status, veteran status, genetic information, or any other basis prohibited by applicable federal, state, or local laws. Quad also prohibits harassment of applicants and employees based on any of these protected categories.
Drug-Free Workplace
Apply
Our Benefits
The importance of caring for one another, runs deep. It is at the heart of our healthcare and wellness programs, our retirement plans, all of our benefits. It's how we build rich, balanced lives for ourselves and our families, at work and at home.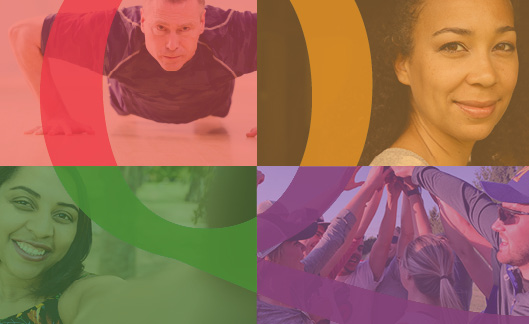 Our Culture
From the very beginning, Quad has been defined by the people who work here. Our values, our skills, our creativity – it has all grown from those very first days in business, passed from worker to worker, built on the relationships – the trust – between us. All the presses, computers and technology; all the buildings; all the resources; none of it matters without the people who make Quad work.