HR Business Partner
Apply
Job ID 20567
Date posted Sep.. 13, 2021
Location Naperville, Illinois
Full Time / Part Time Full time (FT)
Quad/Graphics
HAUListic, formerly QuadExpress, is responsible for moving billions of pounds of time-sensitive freight annually. As a consultative partner, we design customized solutions to deliver our customers' freight, whether that's by road or rail, air or sea. In 2021, we joined Mullen Group, Ltd., one of Canada's largest logistics providers and updated our name to HAUListic. Quad is working with Mullen Group to facilitate the seamless transition of all business matters, including continuing recruiting efforts and support for the growing business.
Mullen Groups' network of independently operated businesses provide a wide range of service offerings including less-than-truckload, truckload, warehousing, logistics, transload, oversized and specialized hauling transportation. The acquisition aligns with Mullen Groups' strategic growth plans to advance their technology services and expand into the U.S. logistics market. HAUListic will benefit from being part of Mullen Group, which is a like-focused company dedicated to superior logistics services. It's a great time to join our team!

As a strategic resource to Business Leadership, the Human Resources Business Partner (HRBP) leads and/or consults on all HR-related practices, programs and objectives in order to enable an employee-oriented, high performance culture that emphasizes productivity, safety, and business goal attainment; along with the recruitment, retention, engagement and ongoing development of a stable, high quality workforce. The HRBP actively seeks to align business objectives with employees and management in designated business units. 
The HRBP inherently requires deep and sustained relationships to be built and maintained across supported business units.  All levels of leadership and management should consider the HRBP to be a key partner in creating and managing an engaging and healthy environment for all.  The HRBP actively consults with Business Leaders to ensure HR initiatives are effectively managed and are producing desired outcomes. 
The HRBP has special accountability for payroll, benefits, talent programs, communications and change management, enabling the best of the organization's culture to be experienced and appreciated within all functions and on all teams.  In addition, the HRBP coordinates the implementation of all employee-related services, policies, and programs.  In close partnership with Corporate HR centers of expertise and shared service functions, the HRBP leverages the available services to allow the HRBP to focus on the higher value talent, engagement and retention initiatives.
Business Partner Principle Accountabilities
Responsible for implementation and management of all compensation programs

Oversee the company's payroll functions including salaries, benefits, garneshments, taxes and other deductions, ensuring payroll is processed on time, accurately, and in compliance with all regulations

Adminster company's employee benefits program including medical benefits, retirement plans, as well as leave and wellness programs

Recommend benefit programs to leadership that meets the needs of the employees 

Provide support and guidence to employees by responding to benefit questions, including investigating and resolving issues and ensure proper administration of employee benefits and leave programs

Apply human resources principles, methods and tools to provide broad range of customized business solutions designed to support the business and enhance organizational effectiveness

Conduct organizational diagnoses using data-based methodologies to identify critical issues and root causes; provides objective, data-based perspective on relevant organizational and HR issues and recommends/implements and measures appropriate interventions to address organizational issues

Develop succession plans to address key leadership roles and talent gaps

Lead execution of talent reviews and planning processes

Collaborate with leadership to ensure consistent employment experiences

Partners with business leadership to identify and develop HR strategies, identify gaps and plan processes to directly support business initiatives through people.

Provides insight, oversight and direction of the annual performance management and compensation review process.

Supports the business leadership team through conducting quantitative and qualitative analyses on a broad array of issues and develops action steps to support improvements/changes.

Serves as an active member of the leadership teams.

Collaborates and strategizes to acquire and retain top talent with a focus of building a pipeline for future needs.

Works closely with management and employees on employee engagement, including improving work relationships, building morale, increasing productivity and retention.

Monitors the effectiveness of HR Programs through the tracking of key measures.

Handles all employee relations activities including investigations, disciplinary action, and termination

Maintains compliance with federal, state, and local employement laws and regulations, recommending best practices to leadership

Review and update policies and procedures as needed based on business and legal requirements 

Maintain knowledge of trends, best practice, regulatory changes and new technology in human resource, talent management and employeement law
Qualifications:
Associate's or Bachelor's degree or equivalent experience required.

5+ years of experience leading people, implementing HR programs and initiatives, including a demonstrated ability to facilitate small and large group employee interactions.

Demonstrated to drive strong talent outcomes in partnership with business leaders across the organization and external talent acquisition partners.

Agility to build out projects when business demands.

Strong strategic and analytical skills; bias for performance measurement.

Demonstrated experience building effective partnerships and collaborative stakeholder relationships.

Ability to set and balance short- and long-term priorities and remain focused within a rigorous, fast-paced and dynamic environment.

Effective project management skills.

Have a passion for personal learning and development to be able to grow with the company.

PHR or equivalent, or willingness to achieve the PHR in the first year of employment in the role.
Additional Company Information:
We offer excellent benefits to eligible employees, including 401(k), holidays, vacations and more. 
Quad is proud to be an equal opportunity employer and values diversity. We are committed to creating a place of belonging — a space where employees do not need to sacrifice who they are to exist and grow in our workplace. Quad does not discriminate on any unlawful basis including race, religion, color, national origin, disability, gender, gender identity, sexual orientation, age, marital status, veteran status, genetic information, or any other basis prohibited by applicable federal, state, or local laws.  Quad also prohibits harassment of applicants and employees based on any of these protected categories.
Drug Free Workplace
#LI-TW1
Apply
Categories at a glance

Explore available opportunities by job type, click each to learn more.
Our Benefits
The importance of caring for one another, runs deep. It is at the heart of our healthcare and wellness programs, our retirement plans, all of our benefits. It's how we build rich, balanced lives for ourselves and our families, at work and at home.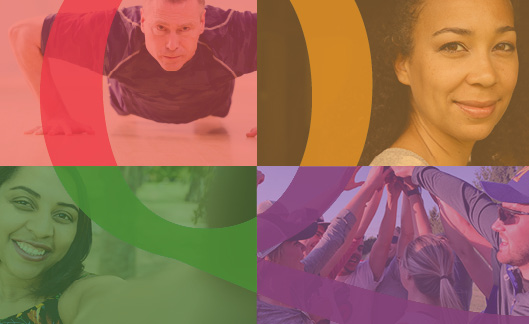 Our Culture
From the very beginning, Quad has been defined by the people who work here. Our values, our skills, our creativity – it has all grown from those very first days in business, passed from worker to worker, built on the relationships – the trust – between us. All the presses, computers and technology; all the buildings; all the resources; none of it matters without the people who make Quad work.