Virtual Health RN- Kohls-Ottawa, IL
Apply
Job ID 17711
Date posted Aug. 27, 2020
Location Ottawa, Illinois
Full Time / Part Time Full time (FT)
Quad/Graphics
QuadMed's dedicated health professionals focus on wellness and prevention, putting the patient at the center. Working as a team, we deliver high quality, integrated care while controlling ever-growing costs. QuadMed is an innovative leader in employer healthcare solutions, one of the fastest growing providers in the country. In partnership with our patients and the companies we serve, our mission is to create a culture of health.
GENERAL PURPOSE OF JOB
The Telemedicine Center RN will be responsible for bringing access to affordable, high quality healthcare onsite to an employer that would otherwise not be able to offer primary care services because of smaller population size.  The RN will coordinate all center activities and hands on nursing care, while working collaboratively with remote physicians and multidisciplinary team members. This position provides a high degree of autonomy. Responsible for a full spectrum of nursing functions including, but not limited to, documentation of vital signs and chief complaint, administering medications and injections, phlebotomy, patient triage, authorizing medication refills and education with a proactive approach to healthcare that focuses on prevention, wellness, controlling chronic conditions and connecting patients with community support to assist the patient.
This role is based at the Kohls Wellness Center located in Ottawa, IL
Wellness Center Hours of Operation:
Monday: Off
Tuesday/Thurs: 10a-5:30p
Wed/Friday: 8a-4:30p
KEY RESPONSIBILITIES
Performs the duties of an R.N. in accordance with the Nursing Code of Ethics and other guiding principles of nursing.

Assess, plan, direct and evaluate total nursing care as determined by the patient's age related
physical, psychosocial, and cultural needs in accordance with established standards, policies and
procedures of QuadMed and assigned client groups.
Provides case management through patient advocacy and resource acquisition for patients and families to help them succeed.

Utilizing the nursing principles for patients with multiple comorbidities would address

Identification, evaluation and care planning for patients considered at risk.

Facilitate medication reconciliation

Support safe transitions of care to ensure continuity for patients

Performing comprehensive assessments and documentation to bridge the physical gap from the provider

Provides basic wellness and prevention education information to patients and family, focusing on self-care appropriate to their age and identified learning considerations and needs.

Performs assessment data collection and documents subjective data (chief complaint, medications, allergies and risk factors) and objective data (vital signs/weight/O2 sats, etc.). Reviews basic health history information for patients; focusing on environmental, self-care and health and wellness center discharge planning.

Administers medications/immunizations accurately; performs therapeutic treatments and other health screenings as required by the provider.

Performs lab/diagnostic tests including preparing specimen, testing and recording of results as ordered by provider.  Reports all critical lab values immediately.

Anticipates and prepares examination room with equipment and supplies required for the visit.

Assists provider with examination utilizing advanced technology and diagnostic tools.

Knowledgeable in best practices related to infection control, including those related to obtaining specimens (venipuncture, cultures, etc.)

Acknowledges patient's rights on confidentiality issues, maintains patient confidentiality at all times, and follows HIPAA guidelines and regulations.

Completes all documentation accurately, timely and efficiently for regulatory compliance.  Demonstrates skills necessary for proper documentation in the Electronic Medical Record. Participate in quality improvement, continuing education, and other patient care programs established by the health center requirements for QuadMed and/or assigned client groups.

Fosters good public relations within the plant to promote awareness of clinic and services offered.

Acts and communicate professionally at all times.
JOB REQUIREMENTS
Education:
High School Diploma/GED required

Graduate from an accredited Registered Nursing program, BSN preferred
Experience:
Outpatient and pediatric experience is strongly preferred

Experience in Care Management preferred

Must have at least three (3) of experience working in a primary care setting and familiarity with an electronic medical records system
Certificates, Licenses, Registrations: 
Current and valid license in the state of the position or compact state license

CPR or BLS certification within 60 days of hire
Knowledge, Skills & Abilities: 
Strong nursing and interpersonal skills, especially in working with diverse populations.

Strong communication (verbal and written) skills.

Strong organizational skills, and have the ability to set priorities and work independently.

Able to manage the day to day operations of the clinic with the guidance of the Clinic Supervisor.

Skilled in assessment, evaluation, nursing diagnosis, and treatment planning.

Ability to apply critical thinking skills and keen attention to detail

Strong skills in utilizing technology
Additional Company Information 
We offer excellent benefits to eligible employees, including 401(k), holidays, vacations and more.
QuadMed and Quad is proud to be an equal opportunity employer and values diversity. We are committed to creating a place of belonging — a space where employees do not need to sacrifice who they are to exist and grow in our workplace. QuadMed and Quad does not discriminate on any unlawful basis including race, religion, color, national origin, disability, gender, gender identity, sexual orientation, age, marital status, veteran status, genetic information, or any other basis prohibited by applicable federal, state, or local laws. QuadMed and Quad also prohibits harassment of applicants and employees based on any of these protected categories.
Drug Free Workplace
Apply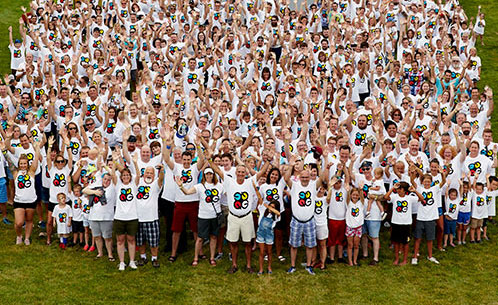 Our Culture
Our company values shape our past, present, and future. By living these values we build trust and together we work hard, pursue excellence and have a lot of fun along the way. It begins with us, the proud people of QuadMed, driven by our legacy to find a better way to provide health care.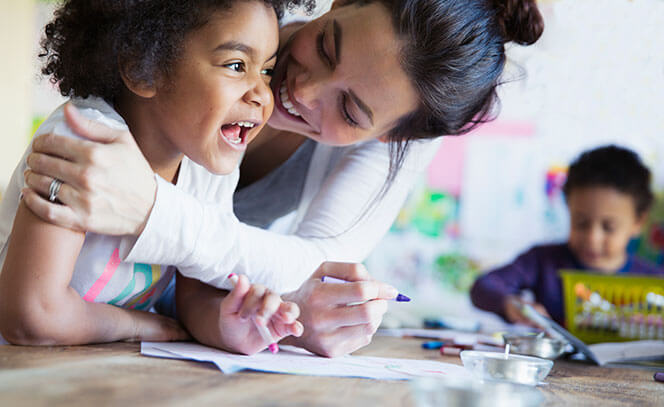 Our Benefits
We know what it takes to attract and retain top talent. That's why we offer a comprehensive array of benefits to provide you with the options that you value most.