HR Business Partner
Apply
Job ID 25447
Date posted Mar. 17, 2023
Location Pewaukee, Wisconsin
As a global marketing experience company, Quad's goal is to help our clients win every day. We use our data-driven integrated marketing and manufacturing platform to streamline solutions for our clients, reduce friction and enhance their marketing spend effectiveness. We've built a rich legacy by believing in our people, allowing them to act like owners and to take charge of their own success. Whether an operator, sales rep, a graphic artist or a clinician, we're all driven to perform at our best— for ourselves and our clients. At our core, we're a company that believes we can always create a better way.
As a strategic resource to Business Leadership, the Human Resources Business Partner (HRBP) leads and/or consults on HR-related practices, programs and objectives in order to enable an employee-oriented, high performance culture that emphasizes productivity, safety, and business goal attainment; along with the recruitment, retention, engagement and ongoing development of a stable, high quality workforce. The HRBP actively seeks to align business objectives with employees and management in designated business units. 
The HRBP inherently requires deep and sustained relationships to be built and maintained across supported business units.  All levels of leadership and management should consider the HRBP to be a key partner in creating and managing an engaging and healthy environment for all.  The HRBP actively consults with Business Leaders to ensure HR initiatives are effectively managed and are producing desired outcomes. 
The HRBP has special accountability for talent programs, communications and change management, enabling the best of the organization's culture to be experienced and appreciated within all functions and on all teams.  In addition, the Sr. HRBP coordinates the implementation of all employee-related services, policies, and programs.  In close partnership with Corporate HR centers of expertise and shared service functions, the Sr. HRBP leverages the available services to allow the Sr. HRBP to focus on the higher value talent, engagement and retention initiatives.
OVERALL SUMMARY OF DUTIES
Primary HR Partner for Plant Leadership
Talent Reviews, Development & Succession Plans
Business Unit Talent Acquisition Efforts
Employee Engagement and Retention
Change Agent for HR Initiatives
Performance Cycle & Goal Planning
Workforce Analytics & Workforce Planning
Merit and Bonus Cycle
Talent Acquisition Planning
Complex Employee Relations Issues
KEY RESPONSIBILITIES
Apply human resources principles, methods and tools to provide broad range of customized business solutions designed to support the business and enhance organizational effectiveness
Conduct organizational diagnoses using data-based methodologies to identify critical issues and root causes; provides objective, data-based perspective on relevant organizational and HR issues and recommends/implements and measures appropriate interventions to address organizational issues
In partnership with Talent, develop succession plans to address key leadership roles and talent gaps
Lead assigned business unit groups in the execution of talent reviews and planning processes
Collaborate with leadership to ensure consistent employment experiences
Partners with business leadership to identify and develop HR strategies, identify gaps and plan processes to directly support business initiatives through people.
Acts as liaison with other HR COE teams to coordinate development of programs, systems and processes to be used to support the business.
Provides insight, oversight and direction of the annual performance management and compensation review process within the assigned business units.
Supports the business leadership team through conducting quantitative and qualitative analyses on a broad array of issues; works to share interpretation of data with leadership and plant teams and develops action steps to support improvements/changes.
Serves as an active member of the leadership teams.
Collaborates, strategizes and participates with Talent Management and Hiring Managers to acquire and retain top talent with a focus of building a pipeline for future needs.
Works closely with management and employees on employee engagement, including improving work relationships, building morale, increasing productivity and retention.
Monitors the effectiveness of HR Programs through the tracking of key measures.
JOB REQUIREMENTS
Appropriate education and/or experience may be substituted on an equivalent basis
Education: Associate degree or equivalent experience required
Experience:  3 or more years of experience leading people and/or project teams, implementing HR programs and initiatives, including a demonstrated ability to facilitate small and large group employee interactions
Certificates, Licenses, Registrations SHRM-CP or PHR preferred
Knowledge, Skills & Abilities:
Proven ability to manage projects to successful completion, multi-task, and work within tight deadlines
Sound business acumen and strategic thinking skills
Must be a creative thinker and analytical problem solver with a bias for performance measurement
Strong interpersonal skills with the ability to build effective partnerships with key business leaders and collaborate effectively at all levels and functions
Ability to set and balance short- and long-term priorities and remain focused within a rigorous, fast-paced and dynamic environment.
Ability to coach and mentor employees at all levels of the organization
Have a passion for personal learning and development to be able to grow with the company.
Must possess strong communication skills, both written and verbal
Demonstrated knowledge of corporate and regulatory best practices
Demonstrated proficiency in all MS Office programs
Ability to travel as needed to support the organization
We offer excellent benefits to eligible employees, including 401(k), holidays, vacations and more.
Quad is proud to be an equal opportunity employer and values diversity. We are committed to creating a place of belonging — a space where employees do not need to sacrifice who they are to exist and grow in our workplace. Quad does not discriminate on any unlawful basis including race, religion, color, national origin, disability, gender, gender identity, sexual orientation, age, marital status, veteran status, genetic information, or any other basis prohibited by applicable federal, state, or local laws. Quad also prohibits harassment of applicants and employees based on any of these protected categories.
Drug-Free Workplace
Apply
Our Benefits
The importance of caring for one another, runs deep. It is at the heart of our healthcare and wellness programs, our retirement plans, all of our benefits. It's how we build rich, balanced lives for ourselves and our families, at work and at home.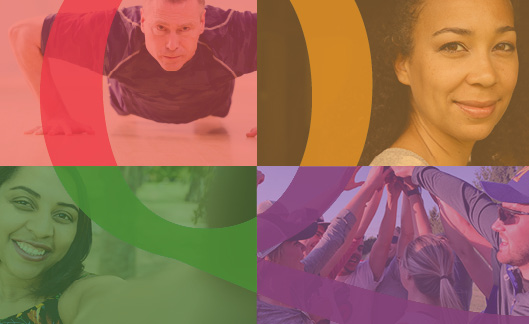 Our Culture
From the very beginning, Quad has been defined by the people who work here. Our values, our skills, our creativity – it has all grown from those very first days in business, passed from worker to worker, built on the relationships – the trust – between us. All the presses, computers and technology; all the buildings; all the resources; none of it matters without the people who make Quad work.