Pilot In Command
Apply
Job ID 25960
Date posted Aug. 08, 2023
Location Pewaukee, Wisconsin
As a global marketing experience company, Quad's goal is to help our clients win every day. We use our data-driven integrated marketing and manufacturing platform to streamline solutions for our clients, reduce friction and enhance their marketing spend effectiveness. We've built a rich legacy by believing in our people, allowing them to act like owners and to take charge of their own success. Whether an operator, sales rep, a graphic artist or a clinician, we're all driven to perform at our best— for ourselves and our clients. At our core, we're a company that believes we can always create a better way.
The Pilot-in-Command reports directly to the Chief Pilot or their designee and is responsible for the safe and efficient conduct of the flight assignment. The Pilot-in-Command must be thoroughly knowledgeable of and comply with the Company GOM, Operations Specifications, LOAs, FAA Regulations, Aircraft Flight and Equipment manuals as well as any other information required for each flight. The Pilot-in-Command is the final authority as to the operation of the aircraft. In an emergency involving the safety of persons or property, the Pilot-in-Command may deviate from 14CFR 91 and 14 CFR 135 only to the extent required to meet that emergency.
Tasks and Responsibilities
Receive initial briefing from the Flight Center to include: determine assigned crewmembers meet all regulatory and rest requirements; Show time/departure; Fixed based operators; Flight distance/estimated flight time/estimated fuel burn; Passenger information; Catering, transportation and any special requests; Noise abatement and curfew procedures; Security issues; Airport limitations. The PIC will brief and assign duties to the Second-in-Command, but always retains responsibility for task completion. PIC will include information regarding weather, the flight plan route, flight delays, aircraft performance, obstacle clearance, security issues, and passenger considerations as well as any other pertinent information in the briefing. The PIC will prepare or supervise preparation of flight plan considering such factors as weather, terrain, aircraft weight, aircraft performance, range, physiological considerations, airport facilities, and navigational resources. 
Review the aircraft maintenance records to ensure: Required airworthiness and equipment inspections are current; The deferral list is in compliance with the MEL requirements; The aircraft is capable of completing the proposed flight. Advise maintenance of any aircraft or systems irregularities in accordance with company maintenance reporting procedures.
Normally supervise, but may conduct the preflight inspection of the aircraft for structural, mechanical, and electrical soundness in addition to the following: Airworthiness Certificate; Aircraft Registration; Radio Station Permit; Weight and Balance; Aircraft Flight Manual; MEL; Checklists; General Operations Manual; Company forms; TOLD cards; Passenger Briefing Cards; Flashlights and batteries; Life vests, rafts, and all other safety equipment; Medical First Aid Equipment; Fire Extinguishers; Clipboard; Will ensure that all ground servicing is monitored by a crew member. No one other than company personnel shall have access to the aircraft except in the presence of a member of the crew.
Evaluate and coordinate the handling of any special needs of the passengers. Assign a crewmember or passenger prior to takeoff to assist a handicapped person during emergency evacuation of the aircraft; Inspect all passenger identification prior to boarding. Ensure all other security procedures included in this section have been complied with; Ensure passenger briefing meets 14 CFR 135.117 for a 135 flight and 14 CFR 91.519 for a 91 flight. Obtain and thoroughly review company flight manifests (briefing sheets) prior to flight; Confirm with the Flight Center that each manifest is current. Is responsible for completing and forwarding an Anomaly Report when anything unusual occurs. This includes abnormalities with the aircraft, ground transportation, catering, or passengers. 
Maintain and provide the Flight Operations Training Department with a copy of their First-Class Medical Certificate by the twentieth (20th) of the month. Responsible for assuring that the company's goals for safety, security and quality are met by continual compliance with the company Safety Management System (SMS) program and reporting through the appropriate process any safety, security or quality recommendations or non-compliance observations.
Certifications and Licenses
FAA Airline Transport Pilot (ATP)
Years of Experience
4-6 years of experience
Knowledge, Skills, Abilities
Strong prioritizing and organizational skills with the ability to handle multiple & high-level priorities
Proactive decision-making skills
Must maintain a valid First-Class Medical certificate
Upholds a service standard in a strict & changing regulatory environment
Strong customer service skills
Minimum Requirements
Total flight time: 3500 hours
Multi Engine Land (MEL): 1500 hours
Pilot in Command: 2000 hours
PIC MEL: 500 hours
Instrument: 300 hours
Jet: 500 hours
We offer excellent benefits to eligible employees, including 401(k), holidays, vacations and more.
Quad is proud to be an equal opportunity employer and values diversity. We are committed to creating a place of belonging — a space where employees do not need to sacrifice who they are to exist and grow in our workplace. Quad does not discriminate on any unlawful basis including race, religion, color, national origin, disability, gender, gender identity, sexual orientation, age, marital status, veteran status, genetic information, or any other basis prohibited by applicable federal, state, or local laws. Quad also prohibits harassment of applicants and employees based on any of these protected categories.
Drug-Free Workplace
Apply
Our Benefits
The importance of caring for one another, runs deep. It is at the heart of our healthcare and wellness programs, our retirement plans, all of our benefits. It's how we build rich, balanced lives for ourselves and our families, at work and at home.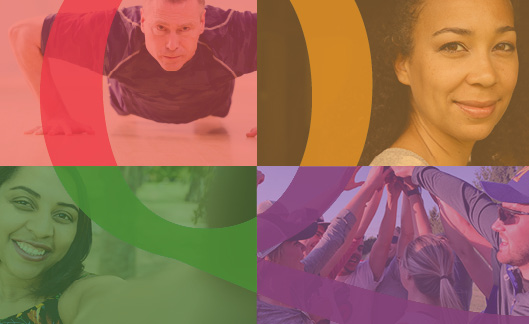 Our Culture
From the very beginning, Quad has been defined by the people who work here. Our values, our skills, our creativity – it has all grown from those very first days in business, passed from worker to worker, built on the relationships – the trust – between us. All the presses, computers and technology; all the buildings; all the resources; none of it matters without the people who make Quad work.