Central Store Specialist
Apply
Job ID 16064
Date posted Dec. 05, 2019
Location Saratoga Springs, New York
Full Time / Part Time Full time (FT)
Quad/Graphics
Production opportunities at Quad instill a sense of empowerment and possibility distinct from those at other employers. Quad's state-of-the-art manufacturing facilities include world-class automation and printing technology. This includes guided vehicles (driverless fork trucks) and world-class digital presses that give our clients a full range of options to produce personalized marketing products. Fueled by innovative, interesting days, you'll find hard work is good work, and feel a deep sense of pride in a job well done – something shared by your team and everyone in the community we call Quad.
The Central Store Specialist is an expert in a specific task that supports, communicates and trains all locations on best practices. In addition, is responsible for locating, retrieving and documenting parts usage for internal customers. 
KEY RESPONSIBILITIES
Must be a member of one of the Central Store Specialists Teams and provide assistance, training or direction to other storerooms.
Issue or distribute materials, products, parts, and supplies to customers or coworkers, based on information from incoming requisitions.
Participate and engage in Central Store strategy initiatives and deployment efforts.
Lead Parts Review Committee Meetings.
Accurately verify counts for stock replenishment.
Acts as a liaison between buyer, internal customers and the storeroom.
Process Returns to Supplier and Central Stores.
Process Transfers, Properly Identify, Package and Ship to the correct Address.
Receives and unpacks incoming orders, checking against items listed on requisitions, packing slips and/or Invoices. Ensuring that all product is received within 24hrs of delivery and rotated in proper order.
Label project items and barcode stock items using labeling equipment.
Process repairs, source suppliers and weigh cost analysis.
Assist Customers with Project Requests, expedite as necessary.
Train Customers how to scan and order items.
Successfully complete all required safety, environmental and Central Stores training.
Quote items with our contracted suppliers and successfully catalog.
Store items in an orderly and accessible manner in storerooms, warehouses, tool rooms, or other areas. 
SCOPE
Responsible for replenishment of storeroom location(s). Supporting the storeroom location they work in when needed.  Specialist can be assigned standard work tasks for the central store team. And should be willing to support our Central Store Teams in any way they can.
JOB REQUIREMENTS
Appropriate education and/or experience may be substituted on an equivalent basis
Education: High School Diploma or General Education Degree (GED)
Experience: Some knowledge of commodities and parts room is helpful. Previous parts counter experience required, 1 year.
Certificates, Licenses, Registrations: Valid Driver's License and Forklift Certification preferred but not required.
Knowledge, Skills & Abilities:  The ideal candidate must possess good communication, phone etiquette, administrative and interpersonal skills, capable of leading a team, be detail oriented and proficient using e-mail/Outlook, Windows, Microsoft Office (Word, One note, Excel, Lync).
Knowledgeable of both procurement and storeroom processes. Experienced in a particular Central Store process, product, service, commodity or O.E.M. 
PHYSICAL DEMANDS
Manual Dexterity:              
Work requires definite skilled and accurate physical operations requiring some closely coordinated performance.
Physical Effort:
Work requires handling materials with some special exertion. Some reaching, ladder stepping and stacking required
Working Conditions:         
Ordinary office, shop, or warehouse working conditions. Some dusty environments and/or temperature fluctuations. Also conditions may require hearing protection and safety glasses.
Hazards:                                 
Some hazardous material handling training will be required
PERFORMANCE MEASURES/COMPETENCIES
Central Store Specialists must maintain an updated copy of the Central Stores Training Plan and have completed all the Priority Red training materials. All procedures and SOP's will require compliance.
Central Store Specialists must be a member of one of the Central Store Specialists Teams; Transfer Specialist, CS Kits Specialist, Stock Replenishment Specialist or Repairs Specialist. They must perform the team's tasks assigned, communicate training objectives and participate in meetings.
Barrier tracking
Generates accurate reports
Receives a customer service score of Acceptable or above
Influences profitability and suggests services to leaders to improve efficiencies and cost savings
Responds to internal client issues within 24 hours
Drug Free Workplace
Apply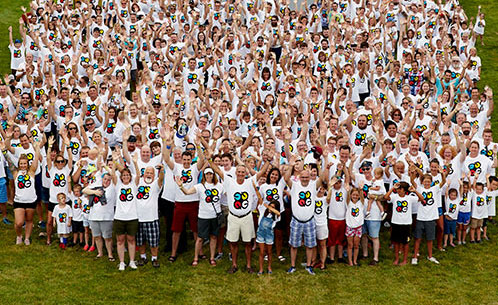 Our Culture
Our Company values shape our past, present and future. By living these values we build trust and together we work hard, pursue excellence and have a lot of fun along the way. It begins with us, the proud people of Quad, driven by our legacy to create a better way, together.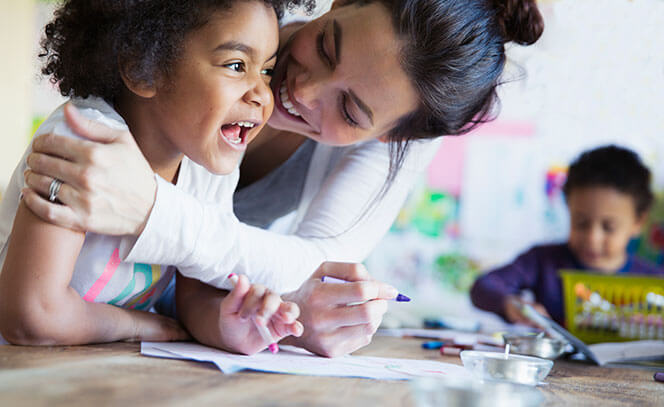 Our Benefits
As part of our Quad family, you can trust us to keep you and your family well through an extensive offering of benefits.