Health Center Manager
Apply
Job ID 25542
Date posted Apr. 17, 2023
Location Saratoga Springs, New York
Creating a better way. It's more than just the philosophy we were founded on. It's our purpose. For our employees, it means more time with patients. Unrushed visits to build meaningful relationships. And most importantly, an opportunity to empower our patients to achieve their full potential – at work and in life. Determined to make a difference? Join our health care revolution and be a part of something better.
QuadMed is seeking a Health Center Manager for our Saratoga Springs, NY Health Center serving Quad/Graphics employees and their families. This position will also oversee our clinic in The Rock, GA. This position will actively manage the clinical operations of both centers with a focus on prevention and wellness to coordinate the care of patients in a health and wellness center setting. The position is primarily focused on managing staff to efficiently and effectively run the daily operations and identify and proactively address the unique issues within the practice.  
Schedule: Monday - Friday 6:00am to 3:00pm with some flexibility.
Key Responsibilities
Responsible for all health and wellness center (HWC) management.  Foster teamwork and facilitate meetings as needed.  Facilitate continuous improvement systems throughout the health and wellness center
Leads all health and wellness center Physicians, Advanced Practice Providers and relevant allied health staff. Leader responsibilities include talent acquisition, employee development, employee relations issues, scheduling, training, on-boarding, staff communication, and performance management
Works closely with Operations Manager, other internal departments and HWC staff to deliver quality patient care aligned to the client service contract
Communicates and ensures HWC is operating using current standardized workflows, SOPs, policies and best practices
Monitors health and wellness center environment. Works with other departments to quickly resolve more involved, complex or systemic HWC issues; escalates appropriately and presents solutions to the Client Operations Manager 
Compiles input and administers staff performance appraisals for direct reports.  Partners with Medical Directors and others as appropriate during performance appraisal process
Completes more complex or involved incident investigations.  Carries out mitigating measures and inform other departments as needed
Responsible for metrics management, and facility management, and labor checklist completion
Understands and complies with all regulatory, procedural, and licensing requirements
Oversees AAAHC HWC compliance. Actively participates in all audits and AAAHC surveys and preparation
Serves on internal committees and special initiatives as needed
Maintains EHR Super User status; provide Super User support to HWC team and others as needed.
Works in the clinic as needed.  If clinical by training and education, performs all other responsibilities as described within respective job descriptions, consistent with licensure.  If no clinical education and training, perform daily front office and receptionist functions, as needed (e.g. registration, scheduling, etc.)
Guiding the direction of the Clinical Quality Improvement studies to meet the needs of clinic operations and drive patient health and wellness
Maintains inventory and monitors ordering of supplies aligning to budget
Forecasts annual visit volume and staffing needs
Travel will be required
Qualifications
Education: 
Graduate from an accredited medical assistant program with AAMA certification; or Associates Degree in Nursing or closely related field required.  
Bachelor's Degree in nursing or closely related field preferred.
Experience: 
At least three (3) years of leadership experience (with direct reports) in healthcare setting
Familiarity with practice management software and electronic medical records strongly preferred
Certificates, Licenses, Registrations:  
CPR certification
Current and valid license in the state of the position or compact state license, if LPN or RN
Knowledge, Skills & Abilities:
People leadership-build a strong sense of common purpose aligning with mission and vision, across all work groups
Strategic thinking and execution-identify key relationships outside of area of responsibility initiating and improving to attain area and organizational goals
Relationship building-act as a trusted advisor and inspires confidence to support the objectives of QuadMed and client success
Demonstrates reliability, maintains confidentiality
Possesses excellent oral and written communication skills along with the ability to listen, understand and influence
Project management- champion organizational innovation and improve innovation capabilities across the team
Understands and supports the primary care physician model and have an overall knowledge of clinical services
Ability to respond effectively and meet time deadlines and perform effectively and decisively under pressure. Must have a proven track record of being self-motivated and successfully managing multiple projects within deadlines
Possesses strong computer skills including experience with MS Word, Excel and Power Point
Proven ability to work successfully with diverse populations and demonstrated commitment to promote and enhance diversity and inclusion

Harry Quadracci was determined to do things differently, and to do them better. In 1991, the visionary print manufacturing CEO founded QuadMed out of the belief that there had to be a better way to provide his employees with access to affordable, high-quality health care. And what started as doing the right thing, ended up sparking a health care revolution. Now 30 years later, we partner with employers across the nation to provide value-driven health and wellness services in or near the workplace. With a focus on breaking down cost, access and quality barriers, we empower employees and their families to live healthier, happier lives.
We offer excellent benefits to eligible employees, including 401(k), holidays, vacations and more.
QuadMed and Quad is proud to be an equal opportunity employer and values diversity. We are committed to creating a place of belonging — a space where employees do not need to sacrifice who they are to exist and grow in our workplace. QuadMed and Quad does not discriminate on any unlawful basis including race, religion, color, national origin, disability, gender, gender identity, sexual orientation, age, marital status, veteran status, genetic information, or any other basis prohibited by applicable federal, state, or local laws. QuadMed and Quad also prohibits harassment of applicants and employees based on any of these protected categories.
Drug Free Workplace
Apply
Our Benefits
The importance of caring for one another, runs deep. It is at the heart of our healthcare and wellness programs, our retirement plans, all of our benefits. It's how we build rich, balanced lives for ourselves and our families, at work and at home.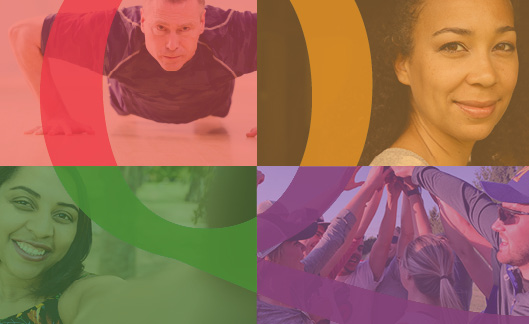 Our Culture
From the very beginning, Quad has been defined by the people who work here. Our values, our skills, our creativity – it has all grown from those very first days in business, passed from worker to worker, built on the relationships – the trust – between us. All the presses, computers and technology; all the buildings; all the resources; none of it matters without the people who make Quad work.