PRN Phlebotomist
Apply
Job ID 25930
Date posted Aug. 01, 2023
Location Sussex, Wisconsin
Creating a better way. It's more than just the philosophy we were founded on. It's our purpose. For our employees, it means more time with patients. Unrushed visits to build meaningful relationships. And most importantly, an opportunity to empower our patients to achieve their full potential – at work and in life. Determined to make a difference? Join our health care revolution and be a part of something better.
QuadMed is seeking a PRN Phlebotomist to join our Health Center located at Sussex & West Allis WI. The Phlebotomist is responsible for performing Phlebotomy and CLIA waived Lab tests at the QuadMed Lab location as assigned. Performing other lab tasks as assigned
Key Responsibilities
Responsible for efficiently and accurately performing blood draws or sample collection on patients based on the tests ordered by the provider. Typical daily duties include the following: 
Prepares patients before drawing blood 
Identifies the patient and the correct test before collecting patient sample 
Explains blood draw procedures to patients and answering any questions about the process 
Follows all health and safety protocols and procedures to maintain sanitary work areas 
Gathers medical testing materials, including needles, sample vials, blood storage bags and test tubes 
Labels blood samples properly 
Accurately updates patient information in the organization's database 
Helps nervous or frightened patients remain calm during blood draws 
Works with supervising Physicians and following their directions at all times 
Utilizes various laboratory and clinic information systems and software.  
Travels to another clinic with in the Quad clinics 
Communicates in a professional and courteous manner with patients, families, and other medical staff as necessary.  
Interacts professionally, as a subject matter expert with doctors, nurses and other healthcare providers when answering questions or providing any information. 
Maintains confidentiality of all patient, department, and organization information 
Performs CLIA waived tests once trained for those tests 
Take responsibility of completing training and competencies in a timely manner 
Other duties with in the lab such as stocking supplies, making sure the lab is ready for lab draw at any time, cleaning spaces as needed and other duties as assigned by the manager or the supervisor 

Job Requirements  
Education 
High school GED required 
Phlebotomy Tech Associate degree preferred  
Experience
Minimum 1 year experience at a busy clinic or hospital in lieu of an associate or a certificate  
Certificates, Licenses, Registrations 
Phlebotomy Certification preferred  
Knowledge, Skills & Abilities
Good communication and interpersonal skills and proven ability to develop strong working relationships
Ability to multi-task, maintain confidentiality and independently and creatively handle issues  
Proven ability to work successfully with diverse populations and demonstrated commitment to promote and enhance diversity and inclusion  
Strong troubleshooting skills 
Flexible approach and demonstrated dedication to customer-focused service 
Bilingual a plus, but not necessary  
Harry Quadracci was determined to do things differently, and to do them better. In 1991, the visionary print manufacturing CEO founded QuadMed out of the belief that there had to be a better way to provide his employees with access to affordable, high-quality health care. And what started as doing the right thing, ended up sparking a health care revolution. Now 30 years later, we partner with employers across the nation to provide value-driven health and wellness services in or near the workplace. With a focus on breaking down cost, access and quality barriers, we empower employees and their families to live healthier, happier lives.
We offer excellent benefits to eligible employees, including 401(k), holidays, vacations and more.
QuadMed and Quad is proud to be an equal opportunity employer and values diversity. We are committed to creating a place of belonging — a space where employees do not need to sacrifice who they are to exist and grow in our workplace. QuadMed and Quad does not discriminate on any unlawful basis including race, religion, color, national origin, disability, gender, gender identity, sexual orientation, age, marital status, veteran status, genetic information, or any other basis prohibited by applicable federal, state, or local laws. QuadMed and Quad also prohibits harassment of applicants and employees based on any of these protected categories.
Drug Free Workplace
Apply
Our Benefits
The importance of caring for one another, runs deep. It is at the heart of our healthcare and wellness programs, our retirement plans, all of our benefits. It's how we build rich, balanced lives for ourselves and our families, at work and at home.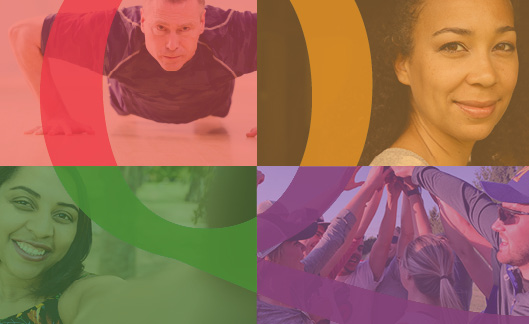 Our Culture
From the very beginning, Quad has been defined by the people who work here. Our values, our skills, our creativity – it has all grown from those very first days in business, passed from worker to worker, built on the relationships – the trust – between us. All the presses, computers and technology; all the buildings; all the resources; none of it matters without the people who make Quad work.