Graphic Designer II
Apply
Job ID 20278
Date posted Aug.. 03, 2021
Location Sylmar, California
Full Time / Part Time Full time (FT)
Quad/Graphics
Employees at Quad thrive at the intersection of thinking, making and marketing. As we continue to take the bold steps necessary to transform our offering, our goal is to provide our clients with the most powerful integrated marketing platform. We're all partners in our company, committed to do the right thing, trusting the process, innovating for the future, growing the business, believing in each other, and having a little fun along the way.
The Graphic Designer II is expected to possess a level and an aptitude for production/design that allow for independent thinking and originality in the field of graphic design. He/she must also demonstrate an awareness of the Company's production/design capabilities, an understanding of industry standards and practices related to Graphic Arts, and the ability to work with clients (internal and external) to coordinate project flow and deadlines.  Additionally, the Graphic Designer II must have the experience/ability to read, understand, and work with client data to fulfill his/her role. 
KEY RESPONSIBILITIES
Demonstrate the ability to take direction and then use creativity and imagination to develop original creative art work
Create original concepts/layout comps based on direction from the Art Director or Sr. Graphic Designer and presentation material as requested
Electronically build, create and assemble various print projects in accordance with agency and client specifications.  This includes, but not limited to data entry and type setting, image manipulation, art creation or modification
Prepare digital assets using scanners and or digital cameras
Prepare client proofs for approval
Make corrections and modifications to client proofs as requested
Assist in project and/or client customer service needs. This includes direct communications with the client
Have the ability to develop and execute a project from concept to print
Mentor junior staff and Production personnel to improve overall effectiveness and efficiency of the team, including but not limited to hard skill improvement and work habits
Perform other responsibilities, as they are developed/defined
Demonstrate the ability to handle many assignments, items and functions at one time in a fast and rapidly changing environment
Demonstrate the ability to set and prioritize goals and achieve them as scheduled
Demonstrate flexibility to adjust to rapidly changing requirements and schedules.
Demonstrate an analytical approach to problem solving
Demonstrate the ability to act on own initiative
Demonstrates a desire to learn, willingness to do both menial tasks and take on more complex challenges
Demonstrate the ability and willingness to work with the design team to achieve their best
Demonstrate the ability and willingness to take direction from management
Demonstrate the ability and willingness to seek suggestions from peers and associates
Demonstrate the ability and willingness to show leadership by consistent example
Demonstrate the ability and willingness to build and maintain positive relationships
Possess the ability to work with management to achieve Company goals including customer satisfaction and company profitability
Demonstrate willingness to accept direction from management to improve quality and performance.
Demonstrate willingness to work together with peers and other departments to improve quality and performance

Qualifications:
Bachelors degree in Graphic Design or equivalent 
4 + years of experience as a mac operator, graphic design or graphic artist 
Possess knowledge of POS and store signage
Ability to speak, read and write in the English language
4 plus years of experience as a Mac Operator, Graphic Designer or Graphic Artist
Desire to continue education through trade shows, seminars, special courses, etc.
Ability to demonstrate competency in layout sketching and typography in a portfolio
Accuracy in page building
Demonstrates the ability to perform well and remain organized under pressure and tight deadlines
Knowledge of printing, prepress, digital output
Preflight and packaging of files if necessary
General advertising, marketing, media, TV and radio terminology and processes
Knowledge of the web, internet, and online research tools 
Knowledge of POS and store signage
Knowledge of technical solutions and troubleshooting techniques
Intermediate knowledge of visual design process and visual design principles
Familiarity with digital proofing systems (Network and Online)
MAC OS based hardware/software systems
Understanding of presentation materials (hard and soft (i.e. PowerPoint/Keynote), light production for mock-ups, etc.
Standard Graphic Design Software: CS, Illustrator, Photoshop, InDesign, Acrobat, Font Management Systems, Microsoft Office, familiarity with Digital/Social Production (authoring solutions/HTML/Flash)
Additional Company Information:
We offer excellent benefits to eligible employees, including 401(k), holidays, vacations and more.
Quad is proud to be an equal opportunity employer and values diversity. We are committed to creating a place of belonging — a space where employees do not need to sacrifice who they are to exist and grow in our workplace. Quad does not discriminate on any unlawful basis including race, religion, color, national origin, disability, gender, gender identity, sexual orientation, age, marital status, veteran status, genetic information, or any other basis prohibited by applicable federal, state, or local laws.  Quad also prohibits harassment of applicants and employees based on any of these protected categories.
Drug Free Workplace
Apply
Our Benefits
The importance of caring for one another, runs deep. It is at the heart of our healthcare and wellness programs, our retirement plans, all of our benefits. It's how we build rich, balanced lives for ourselves and our families, at work and at home.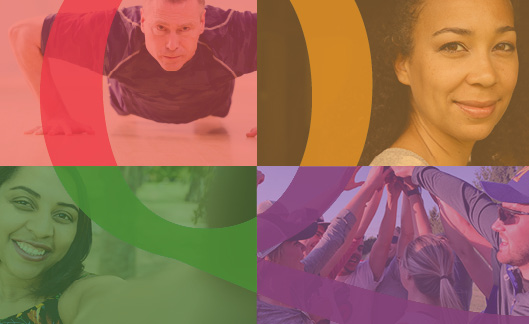 Our Culture
From the very beginning, Quad has been defined by the people who work here. Our values, our skills, our creativity – it has all grown from those very first days in business, passed from worker to worker, built on the relationships – the trust – between us. All the presses, computers and technology; all the buildings; all the resources; none of it matters without the people who make Quad work.