Contract Art Director (Remote)
Apply
Job ID 23317
Date posted Nov. 01, 2022
Location Remote
Full Time / Part Time Full time (FT)
Quad/Graphics
Employees at Quad thrive at the intersection of thinking, making and marketing. As we continue to take the bold steps necessary to transform our offering, our goal is to provide our clients with the most powerful integrated marketing platform. We're all partners in our company, committed to do the right thing, trusting the process, innovating for the future, growing the business, believing in each other, and having a little fun along the way.
The Art Director is expected to possess an aptitude for creating and ideating strong graphic design concepts. Working directly with the client and support staff, the Art Director must bring to life ideas that support client initiatives and goals. The Art Director must understand and be aware of the Quad production/design capabilities/processes, and a knowledge of industry standards and practices related to Graphic Arts in retail. The Art Director must have the ability to multi-task and work with the client to coordinate project flow and deadlines. Additionally, the Art Director must have the experience/ability/maturity to read, understand, and work with client data to fulfill his/her role.
The Art Director works closely with the Associate Creative Director and the internal creative team to develop on-brand, creative solutions for a variety of channels.
KEY RESPONSIBILITIES
Lead creative designs within business groups and development of final visual images that communicate the organization's marketing objectives to the consumer
Develop well-designed, cohesive, dynamic visual elements
Present concepts cohesively, persuasively, and in a form that generates long-term trust with member stores and ultimately positive revenue
Study, use and fully understand creative briefs
Proactively guide members towards enhanced brand execution through effective communication and conceptual development.
Develop creative elements in accordance with the client's creative standards and expectations. This includes planning and directing work as well as troubleshooting client concerns and bringing to resolution.
Create roughs of conceptual/exploratory ideas
Must possess and understand principles of print for retail advertising (Circular, Direct Mail, ROP, etc.)
Propose creative concept elements for redesign of current and new projects
Prepare digital assets using scanners and or digital cameras
Prepare client digital or print proofs for approval
Make corrections and modifications to client proof as requested
Use experience and knowledge to help clients generate timely and cost-effective solutions within budget
Oversees the artistic development of marketing and promotional materials, in concert with Quad Creative/Production teams
Attend Client turnover meeting to gather critical information to communicate all parties for the successful completion of the project
Attend client meetings and present creative materials and ideas
Create rough concept/layouts, to help communicate the wants and needs for the project. This includes sketches or making a rough digital comp
Ability to supervise illustrators, graphic designers, copywriters, photographers and production artists on projects as needed
Annotate corrections and modifications to client proofs as requested
Assist in project and/or client customer service needs
Assist in finding efficiencies for the department and processes
Must have strong project management skills, ability to think strategically and manage multiple priorities, anticipate demands, coordinate stringent deadlines and properly estimate time for work
Work closely with the Creative Director (FM) on print advertising, packaging concepts and other projects as assigned
Supervises illustrators, graphic designers, copywriters, photographers and production artist on project
Electronically build, create and assemble various print projects in accordance with agency and client specifications which included, but no limited to data entry and copy fitting, image manipulation, art creation or modification
Assure timely communication with all parties of project directions and design of the projects with rough concept/layouts, to help communicate the wants and needs for the project. This includes sketches or making a rough digital composition along with detailed notes and insights to the campaigns and direction of the program
Prepare inspiration for concept using digital assets including scanners and/or digital cameras
Possessing an understanding of magazine production and editorial direction processes is essential
Have excellent typographic and graphic design skill, superlative production design skills with a great attention to detail
Artistic development of all phases of the publication- editorial and any advertisements as requested by the client
Ensure the overall quality of deliverables, ensuring accurate and timely completion on multiple projects simultaneously and meet tight deadlines within established budgets
Research products/services to inform design ideas
Assemble layouts for final production and presentations
Enter and track professional records/ detailed housekeeping (email, timekeeping, expenses) in proprietary database
Present professionally to internal and external teams
Perform other responsibilities, as they are developed/defined
JOB REQUIREMENTS
Appropriate education and/or experience may be substituted on an equivalent basis
Bachelor's degree in Graphic Design or equivalent
5-10 years of experience designing for retail inserts, catalogs, direct mail and in-store signage
Knowledge, Skills & Abilities:
5-7 plus years of experience as a Mac Operator and Graphic Designer with knowledge of industry-standard software programs including, but not limited to, InDesign, Photoshop and Illustrator.
Must have strong project management skills, ability to think strategically and manage multiple priorities, anticipate demands, coordinate stringent deadlines and properly estimate time for work
Ability to demonstrate competency in layout sketching and typography in a portfolio
Knowledge of printing, prepress, digital output. Preflight and packaging of files necessary. Familiarity with Odystar or prepress troubleshooting software
General advertising, marketing, media, TV and radio terminology and processes
Knowledge of the web, internet, and ftp technology
Knowledge of POS and store signage
Experience interacting with marketing and branding divisions in large companies
Familiarity with digital proofing systems (Network and Online)
Must have formal online advertising experience creating web graphics, animations, user interfaces, icons, style sheets, color schemes, and templates and layouts.
Kean understanding of digital applications, internet, and social media applications
Knowledge of all steps required for the print process and an understanding of production methods to ensure designs can be produced for print delivery
Deep understanding of branding, marketing, advertising, and strategies within those disciplines
High-level expertise in constructing clean, layered files, and knowledge of creating and working with templates and style sheets
Adapts as needed to clients' needs, feedback and critiques
Can adjust and streamline priorities within multiple assignments to ensure all goals and objects are met or exceeded
Additional Company Information 
Quad is proud to be an equal opportunity employer and values diversity. We are committed to creating a place of belonging — a space where employees do not need to sacrifice who they are to exist and grow in our workplace. Quad does not discriminate on any unlawful basis including race, religion, color, national origin, disability, gender, gender identity, sexual orientation, age, marital status, veteran status, genetic information, or any other basis prohibited by applicable federal, state, or local laws.  Quad also prohibits harassment of applicants and employees based on any of these protected categories.
Drug Free Workplace
Apply
Our Benefits
The importance of caring for one another, runs deep. It is at the heart of our healthcare and wellness programs, our retirement plans, all of our benefits. It's how we build rich, balanced lives for ourselves and our families, at work and at home.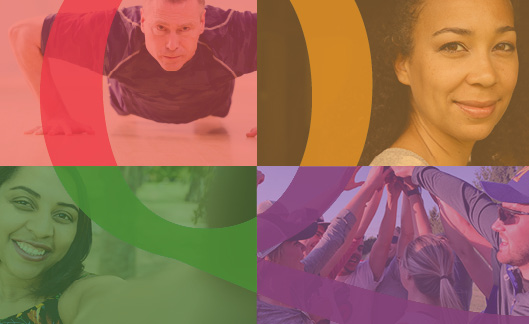 Our Culture
From the very beginning, Quad has been defined by the people who work here. Our values, our skills, our creativity – it has all grown from those very first days in business, passed from worker to worker, built on the relationships – the trust – between us. All the presses, computers and technology; all the buildings; all the resources; none of it matters without the people who make Quad work.