Digital Art Director (2–3 month Contract)
Apply
Job ID 25047
Date posted Jan. 23, 2023
Location Remote
As a global marketing experience company, Quad's goal is to help our clients win every day. We use our data-driven integrated marketing and manufacturing platform to streamline solutions for our clients, reduce friction and enhance their marketing spend effectiveness. We've built a rich legacy by believing in our people, allowing them to act like owners and to take charge of their own success. Whether an operator, sales rep, a graphic artist or a clinician, we're all driven to perform at our best— for ourselves and our clients. At our core, we're a company that believes we can always create a better way.
The Digital Art Director is expected to possess an aptitude for creating and ideating strong digital and social graphic design concepts. Working directly with the Digital Creative Director, the Account team and support staff, the Digital Art Director must bring to life ideas that support client initiatives and goals. The Digital AD must understand and be aware of the Quad production/design capabilities/processes, and a knowledge of industry standards and best practices related to digital graphic design. The Digital AD must have the ability to multi-task and work with project management to coordinate project flow and deadlines. Additionally, the Digital AD
must have the experience/ability/maturity to read, understand, and work with client data to fulfill his/her role. 
The Art Director works closely with the Associate Creative Director and the internal creative team to develop on-brand, creative solutions for a variety of channels.
Responsibilities:
Provide clear and concise direction to support team in terms of developing digital design concepts, establish guardrails and troubleshooting issues
Own the consistency and accuracy of content grids/briefs
Must be able to manage project workload and concept development
Creative and design responsibilities for client work across all social media platforms (Facebook, Twitter, Instagram, TikTok, etc.)
Ability to think strategically, conceptualize creatively and see the campaign concepts through
Ability to work across multiple platforms including web, print, social and mobile
Provide creative direction for clients including visual assets, photography selection, and font style to follow established brand guidelines with accuracy
Raise the bar creatively by inspiring team and clients on the elements of good design
Stay up-to-speed on design trends
Attend client turnover meeting to gather critical information for the successful completion of the project
Attend client meetings and present creative materials and ideas
Create rough concept/layouts, to help communicate the wants and needs for the project. This includes sketches or making a rough digital comp
Ability to supervise key players in a project (illustrators, designers, copywriters, and production artists) on projects as needed
Assist in finding efficiencies in processes for the team
Must have strong project management skills, ability to think strategically and manage multiple priorities, anticipate demands, coordinate stringent deadlines and properly estimate time for work
Prepare inspiration for concept using digital assets including scanners and/or digital cameras
Have excellent typographic and graphic design skill, superlative production design skills with a great attention to detail
Ensure the overall quality of deliverables, ensuring accurate and timely completion on multiple projects simultaneously and meet tight deadlines within established budgets
Research products/services to inform design ideas
Assemble layouts for final production and presentations
Efficiently enter and track project details (timekeeping)
Present professionally to internal and external teams
Perform other responsibilities, as they are developed/defined
Qualifications:
5-10 years of experience designing for digital online applications and social media
Bachelor's degree in Graphic Design or equivalent
5-7 plus years of experience as an Apple/Mac operator and Graphic Designer with knowledge of industry-standard software programs including, but not limited to Photoshop, Illustrator, InDesign, XD, Figma, and Sketch. Experience in Premier and After Effects preferred.
Minimum of 2-3 years of experience as an art director, preferably within an advertising agency or in-house creative department
Must be comfortable working in an agile environment with changing demands and aggressive deadlines
Trend savvy and naturally curious about consumer behavior, needs and wants
Experience with motion graphics and or animation for online applications.
Passionate about problem solving and well-versed with of-the-moment graphic design and typography
Must have strong conceptual thinking and design ability with proven experience in visual composition across mediums
Must have strong project management skills, ability to think strategically and manage multiple priorities, anticipate demands, coordinate stringent deadlines and properly estimate time for work
Ability to demonstrate competency in layout sketching and typography in a portfolio
Knowledge of general advertising, marketing, and media terminology and processes preferred
Experience interacting with marketing and branding divisions in large companies
Familiarity with digital proofing systems preferred
Must have formal digital design experience creating web graphics, animations, user interfaces, icons, style sheets, color schemes, and templates and layouts.
Kean understanding of digital applications, internet, and social media applications 
Deep understanding of branding, marketing, advertising, and strategies within those disciplines
High-level expertise in constructing clean, layered files, and knowledge of creating and working with templates and style sheets
Adapts as needed to clients' needs, feedback and critiques
Can adjust and streamline priorities within multiple assignments to ensure all goals and objects are met or exceeded
We offer excellent benefits to eligible employees, including 401(k), holidays, vacations and more.
Quad is proud to be an equal opportunity employer and values diversity. We are committed to creating a place of belonging — a space where employees do not need to sacrifice who they are to exist and grow in our workplace. Quad does not discriminate on any unlawful basis including race, religion, color, national origin, disability, gender, gender identity, sexual orientation, age, marital status, veteran status, genetic information, or any other basis prohibited by applicable federal, state, or local laws. Quad also prohibits harassment of applicants and employees based on any of these protected categories.
Drug-Free Workplace
Apply
Our Benefits
The importance of caring for one another, runs deep. It is at the heart of our healthcare and wellness programs, our retirement plans, all of our benefits. It's how we build rich, balanced lives for ourselves and our families, at work and at home.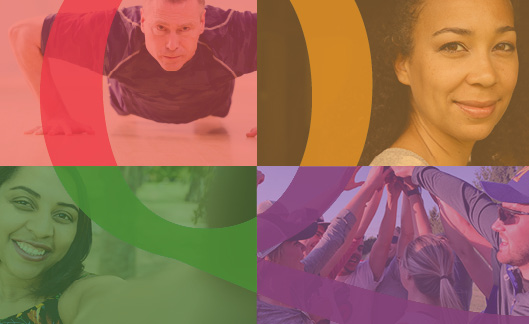 Our Culture
From the very beginning, Quad has been defined by the people who work here. Our values, our skills, our creativity – it has all grown from those very first days in business, passed from worker to worker, built on the relationships – the trust – between us. All the presses, computers and technology; all the buildings; all the resources; none of it matters without the people who make Quad work.