Manager, Integrated Media Planning
Apply
Job ID 25043
Date posted Jan. 23, 2023
Location Remote
As a global marketing experience company, Quad's goal is to help our clients win every day. We use our data-driven integrated marketing and manufacturing platform to streamline solutions for our clients, reduce friction and enhance their marketing spend effectiveness. We've built a rich legacy by believing in our people, allowing them to act like owners and to take charge of their own success. Whether an operator, sales rep, a graphic artist or a clinician, we're all driven to perform at our best— for ourselves and our clients. At our core, we're a company that believes we can always create a better way.
The Manager, Integrated Media Planning is responsible for all aspects of account and project management for assigned clients and media team. Utilizing expertise across paid media channels, the Manager both develops and oversees the integrated media planning process while ensuring the error-free execution of the media strategy and plans, team / relationship building, and operational excellence / efficiencies. This role participates in developing client relationships by building trust and credibility through clear, concise, and professional communications, collaboration and exceptional customer service. The successful Manager develops media plans that deliver against goals / KPIs and provides ongoing guidance for next-level strategies that positively impact the client's business. The Manager also leads a team to support the growth, development and changing needs of the client business in light of a continuously evolving media landscape. This role manages the daily activities of team members with responsibility for managing, mentoring and developing direct reports.  
Responsibilities:
Work in collaboration with Director and peers to develop media strategies that leverage connections planning and creative insights, are integrated across moments / tactics and align with client campaign objectives
Develop and oversee media strategy, campaign creation, budget, optimization, and testing strategy(ies), as applicable, for full-funnel, multi-platform campaigns across all paid channels including television, radio, print, out-of-home, digital, social, and mobile media
Leverage insights and learnings to help determine the right channel mix and further bolster the data-informed portions of media plans; engage with and support the efforts of the Analytics team re: same
Stay current with new advances in media, the competitive landscape, and vendor capabilities; leverage that knowledge to influence current and future business plans and strategies
Supervise media team members on the execution of client media campaigns to ensure accurate and timely execution
Foster and implement collaborative, proactive communication with internal teams and external client(s) (via in-person, phone or email)
Work alongside Director to evaluate new media opportunities and prepare recommendations accordingly (to include tactical plan, implementation and analytical insights)
Support the efforts of the activation team related to plan execution; participate in packaging / communicating negotiation / placement / results outcomes to clients, as appropriate
Facilitate and ensure the media process is adhered to; follow through on all key deadlines for plan delivery to internal, client and vendor audiences
Ensure all communication on behalf of client is clear, concise and accurate (notifications, insertion orders, press runs, material tracking resolutions, etc.)
Lead and support team development including mentoring and training on new media / internal process and procedures
Work closely with other internal departments, including onsite personnel, Sales and Client Services, as well as within the media department, as appropriate
Oversee media billing processes; troubleshoot issues on behalf of clients
Marshall team and other resources, as necessary, to manage multiple projects simultaneously
Implement and support operational best practices across the team and within the department
Keep manager and team members informed of media opportunities or challenges that could impact client budget and goals of each campaign
Drive client satisfaction through exceptional tactical execution
Qualifications:
Bachelor's degree (communications, marketing, or advertising) or equivalent
7+ years of account management experience in strategy / planning for both traditional and digital media channels
3+ years in a management or supervisory role
Proven ability to manage multiple, simultaneous short- and long-term projects
Track record of demonstrating strong judgment and prioritization capabilities
Ability to implement change quickly to support evolving / changing client initiatives or marketplace occurrences
Working knowledge of third-party media research, including but not limited to:  Nielsen, MRI, Scarborough, Kantar, DoubleClick, YouGov
Strong background and experience in media, media strategy and plan development across traditional and digital channels, including media analytics
Proven ability to develop and manage paid media plans that meet / exceed business objectives
Demonstrated ability to learn and understand the business of each assigned client
Strong account management, leadership and collaboration skills
Strong presentation / story-telling and written and verbal communication skills
Relentless focus on client satisfaction with proven ability to exceed client expectations
Strong interpersonal skills as well as verbal and written communication skills to effectively interact with internal and external teams
Strong attention to detail
Strong Microsoft Word and PowerPoint skills, and advanced / expert use of Excel required
We offer excellent benefits to eligible employees, including 401(k), holidays, vacations and more.
Quad is proud to be an equal opportunity employer and values diversity. We are committed to creating a place of belonging — a space where employees do not need to sacrifice who they are to exist and grow in our workplace. Quad does not discriminate on any unlawful basis including race, religion, color, national origin, disability, gender, gender identity, sexual orientation, age, marital status, veteran status, genetic information, or any other basis prohibited by applicable federal, state, or local laws. Quad also prohibits harassment of applicants and employees based on any of these protected categories.
Drug-Free Workplace
Apply
Our Benefits
The importance of caring for one another, runs deep. It is at the heart of our healthcare and wellness programs, our retirement plans, all of our benefits. It's how we build rich, balanced lives for ourselves and our families, at work and at home.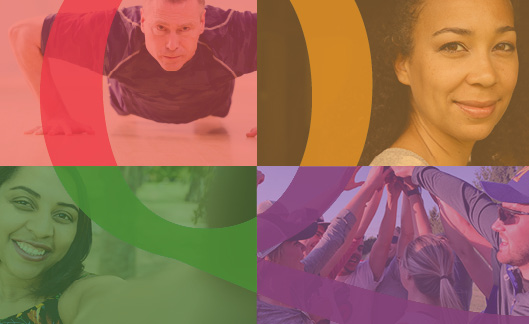 Our Culture
From the very beginning, Quad has been defined by the people who work here. Our values, our skills, our creativity – it has all grown from those very first days in business, passed from worker to worker, built on the relationships – the trust – between us. All the presses, computers and technology; all the buildings; all the resources; none of it matters without the people who make Quad work.