Dental Hygienist
Apply
Job ID 25443
Date posted Jun. 02, 2023
Location Lomira, Wisconsin
Creating a better way. It's more than just the philosophy we were founded on. It's our purpose. For our employees, it means more time with patients. Unrushed visits to build meaningful relationships. And most importantly, an opportunity to empower our patients to achieve their full potential – at work and in life. Determined to make a difference? Join our health care revolution and be a part of something better.
The Dental Hygienist will be responsible for conducting oral examinations, performing dental prophylaxis, and carrying out other duties related to preservation of dental health and prevention of dental disease. The candidate must also be able to deliver quality care to children and adults. 
*Position open to both Full-time & Part-time opportunities*
Key Responsibilities
Assists in the oral health management of all health and wellness center patients
Obtains baseline oral hygiene assessment data based upon accepted principles of oral hygiene and periodontal care
Records patient-hygienist interactions as they occur in the patient's dental record so that the dental record accurately and completely reflects the nature of the contact, the condition of the patient and the care or treatment provided
Provides oral health education and appropriate individual counseling for all dental patients
Provides clinical oral hygiene services including dental prophylaxis, scaling, sealant application and fluoride application consistent with accepted professional practices and standards and in compliance with applicable state law and QuadMed clinical protocols
Integration of appropriate patient dental hygiene care with other health care professionals involved in the patient's health care management
Organizes and performs preventive oral health presentations at on-site and off-site locations
Takes dental radiographs in accordance with state regulations and law as well as department directive and protocol
Performs independent procedures as delegated and directed by a dentist in accordance with state regulations and law as well as QuadMed protocol and directive
Assists in the maintenance of all department areas in compliance with QuadMed directive and policies as well as health and wellness center policies and procedures relative to infection control, exposure control and safety issues
Receives and places necessary telephone calls consistent with professional matters, health and wellness center business, and patient care
Assists with various clinical and administrative functions of the health and wellness center as appropriate and time permits
Ensures the proper disposal of all contaminated or potentially contaminated materials in accordance with QuadMed directive and health and wellness center policy as well as state and federal regulations
Responsible for personal compliance with all applicable federal, state, local and center rules, regulations, protocols and procedures governing the practice of dental hygiene and the clinical provision of dental hygiene services as well as those relating to, but not limited to, personnel issues, workplace safety, public health and confidentiality
Travels when necessary to meet operational needs
As directed by a supervisor, performs other related and/or necessary tasks to achieve organizational and programmatic goals and objectives

Job Responsibilities
Education:
Graduation from an accredited school of dental hygiene
Experience: 
Experience as a licensed hygienist preferred  (New graduates welcome to apply)
Certificates, Licenses, Registrations:
Unrestricted license to practice Oral Hygiene in the State of Wisconsin
Current CPR (BLS) certification
Knowledge, Skills & Abilities:
Dentrix software knowledge, and/or bilingual skills are a plus but not a requirement.  
Considerable knowledge of equipment and procedures used in dental prophylactic treatments. 
Considerable knowledge of dental terminology and equipment. 
Excellent interpersonal and written communications skills required.
Proven ability to work successfully with diverse populations and demonstrated commitment to promote and enhance diversity and inclusion
Harry Quadracci was determined to do things differently, and to do them better. In 1991, the visionary print manufacturing CEO founded QuadMed out of the belief that there had to be a better way to provide his employees with access to affordable, high-quality health care. And what started as doing the right thing, ended up sparking a health care revolution. Now 30 years later, we partner with employers across the nation to provide value-driven health and wellness services in or near the workplace. With a focus on breaking down cost, access and quality barriers, we empower employees and their families to live healthier, happier lives.
We offer excellent benefits to eligible employees, including 401(k), holidays, vacations and more.
QuadMed and Quad is proud to be an equal opportunity employer and values diversity. We are committed to creating a place of belonging — a space where employees do not need to sacrifice who they are to exist and grow in our workplace. QuadMed and Quad does not discriminate on any unlawful basis including race, religion, color, national origin, disability, gender, gender identity, sexual orientation, age, marital status, veteran status, genetic information, or any other basis prohibited by applicable federal, state, or local laws. QuadMed and Quad also prohibits harassment of applicants and employees based on any of these protected categories.
Drug Free Workplace
Apply
Our Benefits
The importance of caring for one another, runs deep. It is at the heart of our healthcare and wellness programs, our retirement plans, all of our benefits. It's how we build rich, balanced lives for ourselves and our families, at work and at home.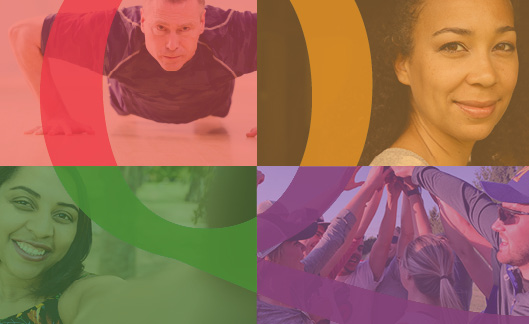 Our Culture
From the very beginning, Quad has been defined by the people who work here. Our values, our skills, our creativity – it has all grown from those very first days in business, passed from worker to worker, built on the relationships – the trust – between us. All the presses, computers and technology; all the buildings; all the resources; none of it matters without the people who make Quad work.