Nurse Practitioner or Physician Assistant - $2,500 Sign-on Bonus Eligible
Apply
Job ID 23222
Date posted Sep. 08, 2022
Location Winchester, Indiana
Full Time / Part Time Full time (FT)
Quad/Graphics
Creating a better way. It's more than just the philosophy we were founded on. It's our purpose. For our employees, it means more time with patients. Unrushed visits to build meaningful relationships. And most importantly, an opportunity to empower our patients to achieve their full potential – at work and in life. Determined to make a difference? Join our health care revolution and be a part of something better.
Work Where You Are Valued! 
QuadMed is looking for a Nurse Practitioner or Physician Assistant to join our team at our Primary Care Health and Wellness Centers in Winchester and Muncie, IN.
Schedule: 30 hours a week; Tuesday and Wednesday 8am-6pm, Thursday 6am-4pm. No call, weekends or holidays! 
*$2,500 Sign-On Bonus Eligible!*
This position will focus on prevention, wellness, and maintenance of health in partnership with patients. This will be accomplished by evaluating, treating, and educating patients in a clinic setting. Under the collaboration of a physician, performs professional medical work in the examination, diagnosis and treatment of patients according to statutory limitations. Examines and diagnoses patients and develops treatment plans. Performs testing, refers to physicians as needed, writes prescriptions, and performs administrative procedures within their scope and licensure of expertise, protocols, and available equipment. 

KEY RESPONSIBILITIES 
Provides comprehensive clinical patient care through interviewing, examining and treating associates and their dependents in order to meet their health and wellness needs.  Prescribes appropriate medical treatment and clinical medications for patients and orders studies, tests and ancillary care services as required. 
Records physical findings, and formulates plan and prognosis, based on patient's condition, with documentation in the medical record  
Knowledge of a variety of pharmacological agents used in patient treatment, the desired effects, side effects, and complications of their use as well as the accurate administration of the pharmacologic agent 
Educates patients and/or families about preventive care, wellness, medical issues, and use of prescribed medical treatments and/or medications 
Performs physical examinations and preventive health measures within evidence based and best practice guidelines 
Orders, interprets, and evaluates diagnostic tests to identify and assess patient's clinical problems and health care needs 
Demonstrates knowledge of growth and development, and pathophysiology of disease processes, specific to age groups served 
Follow all established rules and guidelines of evidence-based care and best clinical practice  
Regularly reviews chronic medical conditions that require ongoing medical attention by accessing available registry tools 
Educates patients on wellness, prevention and early detection by providing materials and resources to the patients and families  
Works in an independent and interdependent relationship with members of the medical staff, which allows for consultation, collaboration, or referral. 
May refer patients to physician for consultation or to specialized health resources for treatment 
Refers to appropriate specialists outside the health center in a medically appropriate and efficient manner  
Practices in a collaborative fashion consistent with the concept of a patient centered medical home, consulting and collaborating with the oversight physician as needed regarding patient care, assessment, and education issues  
Refers patients to and utilizes unique internal associates' benefits and resources to maximize health outcomes  
Demonstrates exceptional and effective collaborative partnership and communication style with both patients and staff  
 Actively engage in quality improvement, leadership and compliance.  
Participates in quality improvement, continuing education, and other patient care programs established by the health center requirements for QuadMed 
Assists in the resolution of complaints, requests, and inquiries from patients, QuadMed, and clients 
Maintains confidentiality of all patient and organization information and follows federal and state regulations and organization policies regarding protection of patient information. 
Effectively communicates with patients through technology to include email, video, telephonic, and text while complying with QuadMed policy and practices  
Demonstrates knowledge of current and emerging trends in technologies, techniques, issues and approaches in area of expertise 
Demonstrates the ability to maintain quality, safety, and infection control standards 
Demonstrates the ability to remain calm and effective in emergency situations and establish a leadership role in an emergency

JOB REQUIREMENTS 
Appropriate education and/or experience may be substituted on an equivalent basis 

Education:
The successful candidate will have completed a master's degree level Physician Assistant or Nurse Practitioner program from an accredited college/university. 
Experience:
The ideal candidate will have at least three years primary care practice experience, the ability to work independently, and experience working with an Electronic Medical Record (EMR).  Experience working with pediatric patients in some locations.  
Certain clients and health centers may require travel.  
Certain clients and health centers may require phlebotomy.  

Certificates, Licenses, Registrations:
Active and unrestricted applicable licensure 
CPR Certification    
NPI & DEA  
Current National Board Certification 
BLS-Certification
Company Overview  
Harry Quadracci was determined to do things differently, and to do them better. In 1991, the visionary print manufacturing CEO founded QuadMed out of the belief that there had to be a better way to provide his employees with access to affordable, high-quality health care. And what started as doing the right thing, ended up sparking a health care revolution. Now 30 years later, we partner with employers across the nation to provide value-driven health and wellness services in or near the workplace. With a focus on breaking down cost, access and quality barriers, we empower employees and their families to live healthier, happier lives.
Additional Company Information 
We offer excellent benefits to eligible employees, including 401(k), holidays, vacations and more. 
QuadMed and Quad is proud to be an equal opportunity employer and values diversity. We are committed to creating a place of belonging — a space where employees do not need to sacrifice who they are to exist and grow in our workplace. QuadMed and Quad does not discriminate on any unlawful basis including race, religion, color, national origin, disability, gender, gender identity, sexual orientation, age, marital status, veteran status, genetic information, or any other basis prohibited by applicable federal, state, or local laws. QuadMed and Quad also prohibits harassment of applicants and employees based on any of these protected categories.
Drug Free Workplace
Apply
Our Benefits
The importance of caring for one another, runs deep. It is at the heart of our healthcare and wellness programs, our retirement plans, all of our benefits. It's how we build rich, balanced lives for ourselves and our families, at work and at home.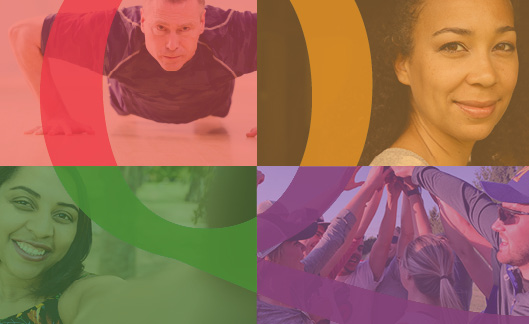 Our Culture
From the very beginning, Quad has been defined by the people who work here. Our values, our skills, our creativity – it has all grown from those very first days in business, passed from worker to worker, built on the relationships – the trust – between us. All the presses, computers and technology; all the buildings; all the resources; none of it matters without the people who make Quad work.