2022 Seas Core PIPELINE
Apply
Job ID 22566
Date posted May. 26, 2022
Location Wisconsin
Full Time / Part Time Part time (PT)
Quad/Graphics
Printers to the core, Quad/Graphics' manufacturing employees take pride in being the best at putting ink on paper for our clients. We work in a fast-paced environment focused on getting quality work out the door and into the hands of consumers. Though physically demanding, the work is rewarding and you'll excel if you thrive on rolling up your sleeves and getting the job done.
Descripción del Trabajo / Job Description
Quad/Graphics está buscando trabajadores temporales para el área de producción en Wisconsin y West Virginia . Los trabajadores temporales de producción, colaboran en la producción a cumplir con las metas y las fechas de plazo durante nuestra temporada alta. Los turnos y fechas de trabajo pueden variar por planta o departamento. Las horas no son garantizadas ya que están basadas en la necesidad de producción. Sin embargo, Las semanas laborales consisten en 36 y 48 horas; mas la oportunidad de trabajar horas extras durante la temporada alta. Las posiciones incluyen producción a nivel principiante y operador de montacargas. Estas posiciones ofrecen la oportunidad de aprender el proceso de impresión desde el inicio, mientras trabaja con el equipo más avanzado de la industria de impresión. En un ambiente limpio y bien cuidado.
Las responsabilidades incluyen, pero no son limitadas a:
Levantar y apilar producto en patrones específicos al final de la línea.
Alimentar formas en la máquina para ensamblar
Clasificar paquetes
Escanear paletas
Asistir a otros trabajadores
Mantener el área de trabajo limpia y segura.
Usar un levantador hidráulico y una grúa aérea. (El entrenamiento será proveído)
Otras tareas asignadas por departamento.
Quad/Graphics is seeking Seasonal Production workers for Wisconsin and West Virginia. The Seasonal Production workers assist in meeting production goals and deadlines during our peak season. Shifts and dates of assignments may vary by plant and department. Hours are not guaranteed as they are based on production needs, however, hours consist of 36 hour and 48 hour workweeks; plus the opportunity for overtime during this peak season. Positions include entry level production and fork lift operators. These positions offer the opportunity to learn the printing process from the ground up, while working with the industries most advanced printing equipment in a clean well-kept environment.
Responsibilities include but are not limited to:
Lifting and stacking product in specific patterns at the end of the line
Feeding forms into machine pockets for assembly
Sorting bundles
Scanning pallets
Assisting other workers
Maintaining a safe and clean work area
Use of a Big Joe and Overhead Crane, training will be provided
Other duties as assigned by department
Requisitos / Qualifications
Edad mínima de 18 años y estar legalmente autorizado para trabajar en los estados unidos.
Tener la habilidad de trabajar turnos de 12 horas (7A.M. - 7P.M., o 7P.M. - 7A.M.) los cuales incluyen días, noches, fines de semana y días festivos.
Poder desempeñar las siguientes funciones con o sin asistencia razonable:
Levantar de 10-15 lbs. continuamente
Levantar hasta 70 libras ocasionalmente
Estar de pie por largas horas
Usar las manos y muñecas continuamente en movimientos controlados.
Recibir y seguir instrucciones
Usar la vista para identificar errores
Must be at least 18 years old and be legally authorized to work in the United States.
Must have the ability to work 12 hour shifts (7A.M. - 7P.M., or 7P.M. - 7A.M.) which includes days, nights, weekends and holidays.
Must be able to perform the following with or without reasonable accommodation:
Lift up to 10-15 lbs. continuously
Lift up to 70 lbs. occasionally
Stand long hours
Use hands and wrists continuously in controlled movements
Receive and follow instruction
Use vision to identify defects
Información adicional de la compañía / Additional Company Information
Quad is proud to be an equal opportunity employer and values diversity. We are committed to creating a place of belonging — a space where employees do not need to sacrifice who they are to exist and grow in our workplace. Quad does not discriminate on any unlawful basis including race, religion, color, national origin, disability, gender, gender identity, sexual orientation, age, marital status, veteran status, genetic information, or any other basis prohibited by applicable federal, state, or local laws. Quad also prohibits harassment of applicants and employees based on any of these protected categories.
Drug Free Workplace
Los trabajadores de temporada son elegibles para inscribirse en el Plan de Salud de Alto Deducible que podría incluir visión médica, dental y/o.
Quad se enorgullece de ser un empleador de igualdad de oportunidades y valora la diversidad. Estamos comprometidos a crear un lugar de pertenencia, un espacio donde los empleados no necesitan sacrificar quiénes son para existir y crecer en nuestro lugar de trabajo. Quad no discrimina sobre ninguna base ilegal, incluyendo raza, religión, color, origen nacional, discapacidad, género, identidad de género, orientación sexual, edad, estado civil, estado de veterano, información genética o cualquier otra base prohibida por las leyes federales, estatales o locales aplicables.Quad también prohíbe el acoso de solicitantes y empleados en función de cualquiera de estas categorías protegidas.
Lugar de trabajo libre de drogas
Apply
Our Benefits
The importance of caring for one another, runs deep. It is at the heart of our healthcare and wellness programs, our retirement plans, all of our benefits. It's how we build rich, balanced lives for ourselves and our families, at work and at home.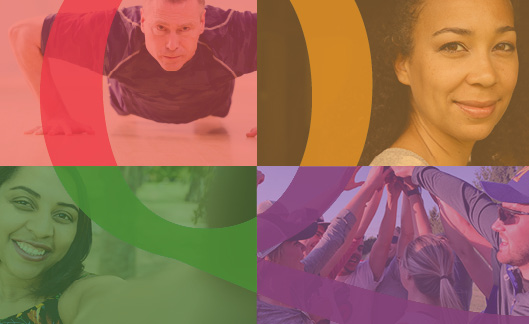 Our Culture
From the very beginning, Quad has been defined by the people who work here. Our values, our skills, our creativity – it has all grown from those very first days in business, passed from worker to worker, built on the relationships – the trust – between us. All the presses, computers and technology; all the buildings; all the resources; none of it matters without the people who make Quad work.