Drive with Quad
A Quad business, Duplainville Transport is our fleet of company-owned and owner-operated semi-trailer trucks. This aerodynamic fleet is equipped with advanced technologies, including best-in-class GPS-enabled communication technology, enabling our drivers to quickly and efficiently move printed products between plants and to final destinations around the United States.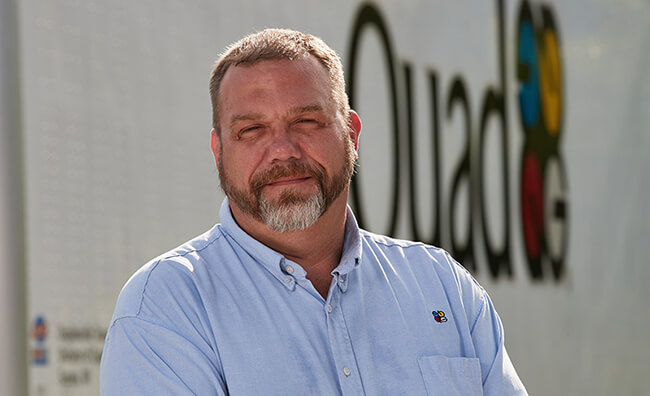 Road-Lovers
Our Drivers are at the heart of what we do, they are forward thinkers, safety-oriented and results-driven team players. If you're an experienced driver, we'd love to have you on the team. Apply today to join the hundreds of drivers at Quad that are owning their success.
At Quad, we've built a rich history of believing in people. We are dedicated to taking care of every employee and rewarding hard work with a range of benefits. Do not miss this opportunity to proudly wear Quad blue and stand shoulder to shoulder with the team that's transforming their industry. Each employee drives the success of our company as a leading marketing solutions partner – a sentiment shared by everyone in the community we call Quad.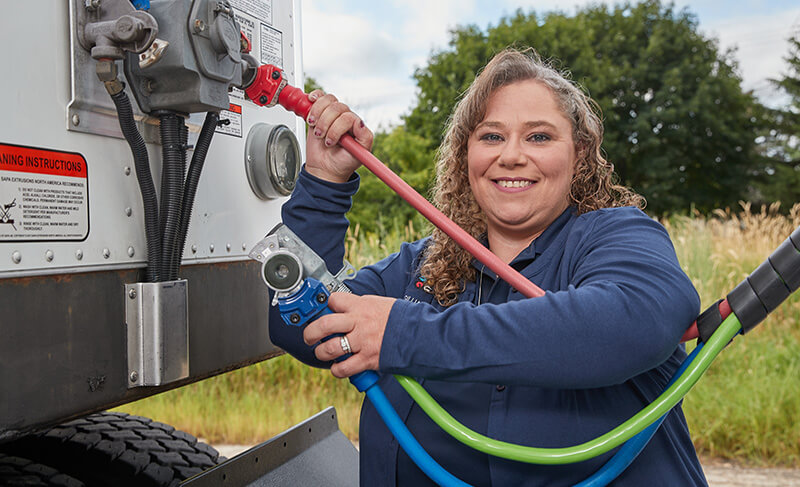 Competitive & Consistent Pay
Sign-on Bonuses
Quarterly-performance bonuses
Weekly Pay via Direct Deposit
Competitive per mile (OTR) or hourly (Local) pay commensurate with experience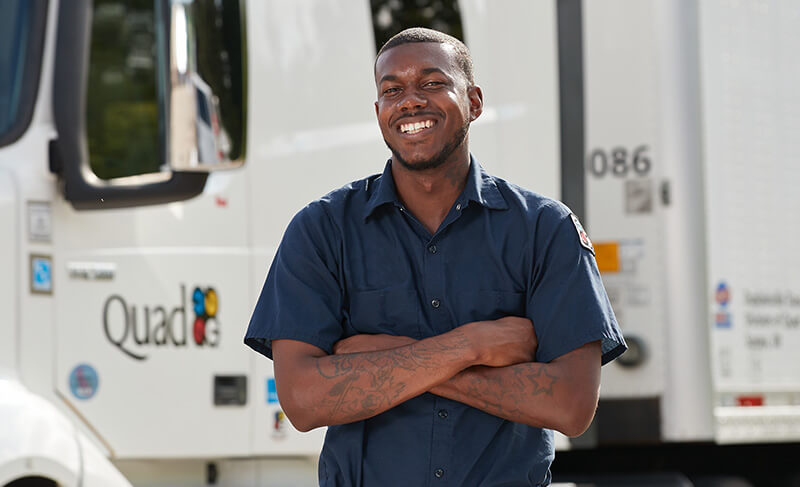 Quad Driver Advantages
Consistent NO-TOUCH Freight: 90% of everything hauled is company product!
Dedicated Driver Managers
Rider Program
Quality Equipment: Automatic Transmissions, APU's and Fridge/Freezer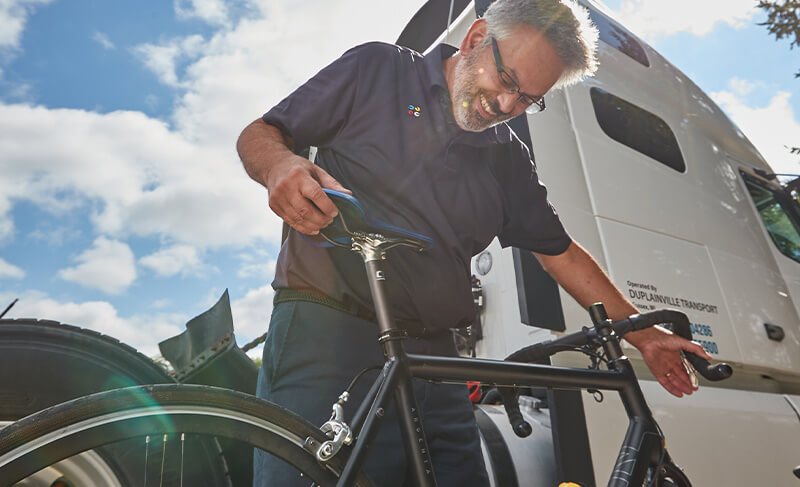 Healthy Lifestyle Resources
Quad is committed to the physical and mental health and well-being of our Drivers and we understand the challenges faced. It's with this in mind that we partnered with QuadMed and their team of Wellness experts to develop programs that help our drivers achieve their own health and wellness goals, on and off the road.
Why Drive for Us? Hear what some of our current Drivers say….
"The people I work with, and their ability to work with my home time requirements and get me home when needed no questions asked. The compensation is excellent in my opinion as well are the health benefits. I feel like a valued employee here. Working for the shipper, there will always be something to do here. We don't have to fight to get freight, we make it. That is why we are compensated better than most other carriers' drivers are."

Neal L. – Driver at Quad for 11 years
"Duplainville understands the value of life outside work…past jobs had little flexibility on vacation/home time. Quad listens to suggestions for better ways to do the job and they don't micromanage. Quad has good equipment, a good pay package, flexible home time, you feel like part of a team/family, good benefits-health insurance, access to company cafeterias and exercise facilities, in-house medical/dental/vision care, and pet insurance!"

Eric & Kim C. – Driver Team at Quad for 9 and 5 years, respectively
"There are wonderful people here I've met through the years, that is a big reason I've stayed here. Management will always get you home when needed, be it a family event or emergency. The company does their absolute best to give the driver a well-appointed truck with an APU, power inverter, refrigerator, and a nice seat! There are many trucking companies that will just order a bare minimum truck for their fleet. I haven't even touched on the company benefits."

Pete D – Driver at Quad for 15 years
"Having the opportunity to haul for a major shipper that has their own private fleet is a dream most drivers never can live out. Duplainville has always taken pride in its fleet with nice equipment and a strong management team. I feel fortunate to drive for Dupy/Quad"

Mike G. – Driver at Quad for 11 years