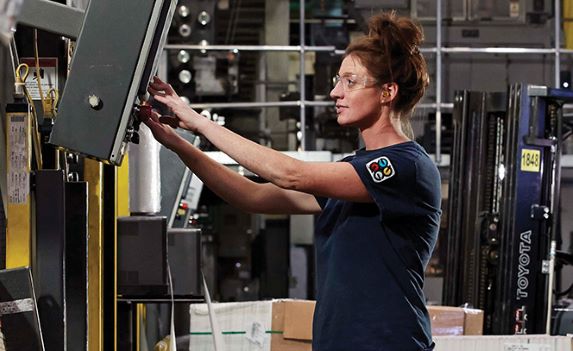 Manufacturing at Quad
At Quad, you'll find empowered employees across our manufacturing platform that are transforming the printing industry and are creating a better way for our clients. Whether you're just starting your career in manufacturing or have previous experience, we offer support at every step of your journey. Fueled by interesting days and a deep sense of pride for a job well done, you will have the opportunity to expand your skills through our onsite paid training programs. These training programs are a great way to advance quickly at Quad and include hands-on safety and technical training on our state-of-the-art cutting-edge manufacturing and automation equipment.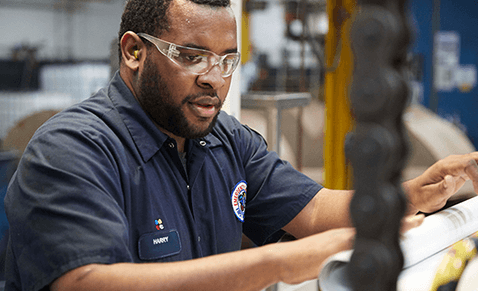 Accelerated Career Training (ACT)
For those taking the first steps on their manufacturing journey, Quad's ACT program provides a fast-track for your career. Offered in multiple plant locations, this one-year program equips individuals with the skills and knowledge necessary to advance into open Operator-level positions. ACT participants receive wage increases as they progress through the program, which focuses on Safety, Continuous Improvement, communication, leadership skills and Quad's culture.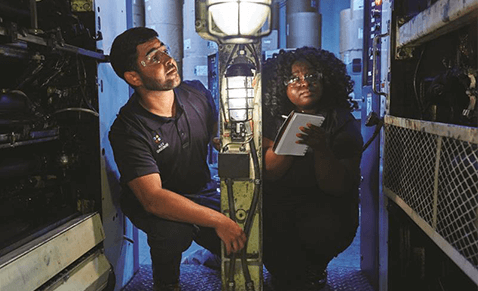 Apprenticeships
At Quad, our nationally recognized apprenticeship sponsor programs combine paid instruction with on-the-job training where you will get hands-on, real-world experience with knowledgeable mentors. Multiple plant locations offer four-year apprenticeships for Maintenance Mechanic, Industrial Electrician, Machinist and Welder-Fabricator positions.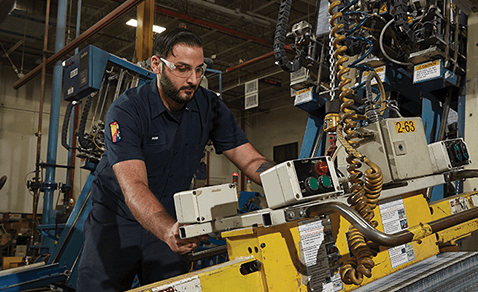 Safety
Safety is at the center of our values. At Quad, safety is not only policy, program and procedure: it's a value that we uphold inside and outside of work. We have a number of training policies and programs in place to provide and maintain safe, healthy working conditions for employees. New employees undergo hands-on safety training within the first 60 days of work, followed by monthly trainings to provide you with the knowledge and tools to maintain a safe work environment and protect you while at work.
Do not miss this opportunity to proudly wear Quad blue and stand shoulder to shoulder with the team that's transforming the printing industry. Each employee drives the success of our company as a leading marketing solutions partner – a sentiment shared by everyone in the community we call Quad.